Description
Spectacular Fireworks!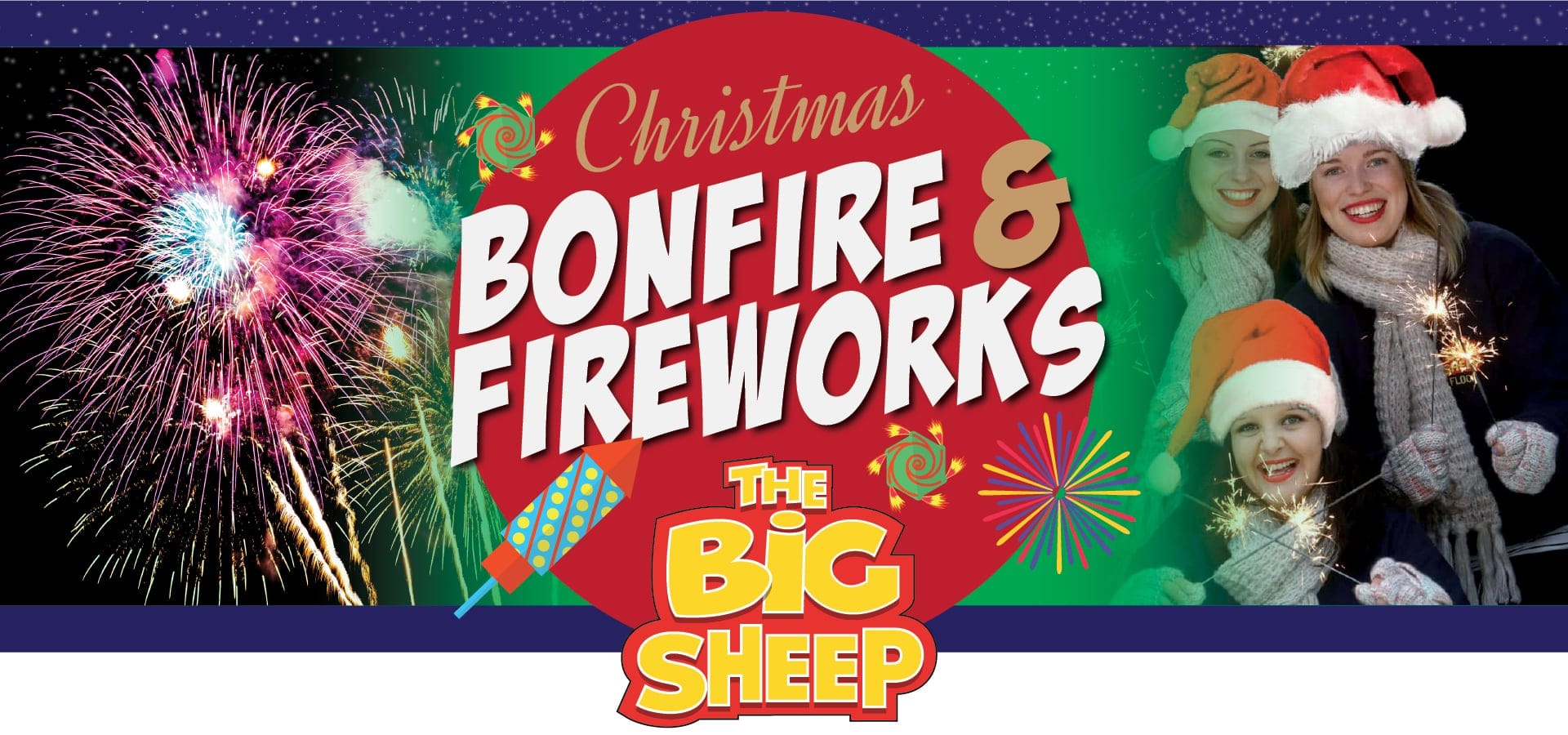 CHRISTMAS BONFIRE & FIREWORKS
SATURDAY 18th DECEMBER 2021
Dig out your woolly hats, scarves and gloves, wrap up warm and enjoy the heat from our BIG Christmas Bonfire! Toast your marshmallows, spin your sparklers and enjoy our spectacular firework display! You might even catch site of Santa sampling some the delicious festive food we have available to enjoy!
Site open at 4.30pm
Music from 5pm
Bonfire Lit at 6pm
Main Fireworks at 7pm
Site closes at 7.45pm
SPECTACULAR FIREWORKS
Be prepared to 'ooh' and 'ahh' as our spectacular fireworks explodes into the night sky! Enjoy a display to remember this bonfire night, perfect for all the family.
MUSIC, HOT FOOD & DRINKS
We've music from our in-house disco and the perfect Bonfire Night food offerings from Flame & Dough, The Garden Box and the Big Sheep BBQ. With drinks available from