Description
Just the ticket for a post Christmas family treat!
Take a Festive trip on one of the South Devon Railway's Mince Pie Specials!
Anyone wanting to beat being stuck indoors on the sofa watching television after maybe eating too much food on Christmas Day can still make merry by jumping on to a  steam train to enjoy some stunning Devon scenery, plus a seasonal mince pie or two, at the South Devon Railway.
The popular Mince Pie Specials will be running again this year from 27th December through until 3rd January inclusive. Every passenger gets a complimentary mince pie and the on-train buffet car service will be open for teas, coffees, wines and beers.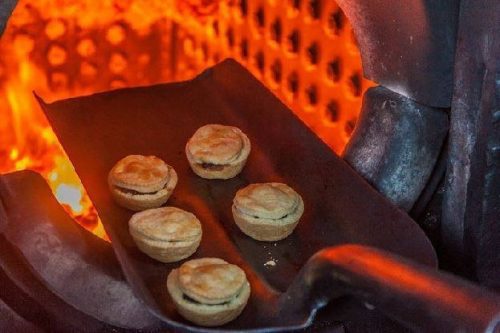 There will be four trains every day and plenty of seats will be available so you don't have to book.
The trains provide a relaxing trip back in time  down the glorious valley of the River Dart with great unimpaired views now that the leaves have fallen. There is a brief stop at Staverton, where you can alight and take a leisurely stroll along the riverside walk, or continue on to Totnes Littlehempston for a short walk to Totnes town, or come straight back with us. You can also start your journey from Totnes Riverside and make the return journey to Buckfastleigh.
There's free parking in our large car park at Buckfastleigh.