Description
Fly back in time at Wildwood Escot
Join us on the 10th and 11th of August for a spectacular dive into Anglo Saxon culture when the amazing folk of Westencynn, from The Vikings! Reenactment Society will be invading our Saxon Village to give you an authentic taste of Viking and Saxon costume, craft and combat.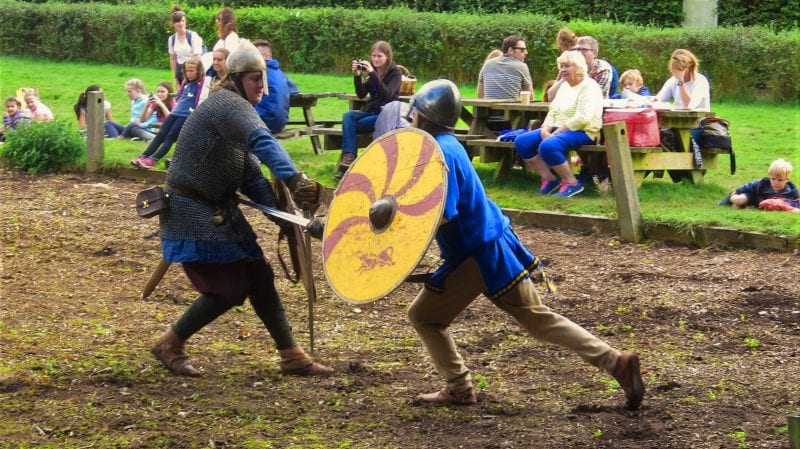 Battle Re-enactments
Each day The Westencynn Warriors will engage in an epic battle including a terrifying shield wall charge.
They'll demonstrate a range of weapons and how to use them in a variety of fascinating and dynamic fighting styles. As a special treat, the bravest and most courageous of the children from the audience (10 years and under) will get the chance to prove their mettle and train with the warriors.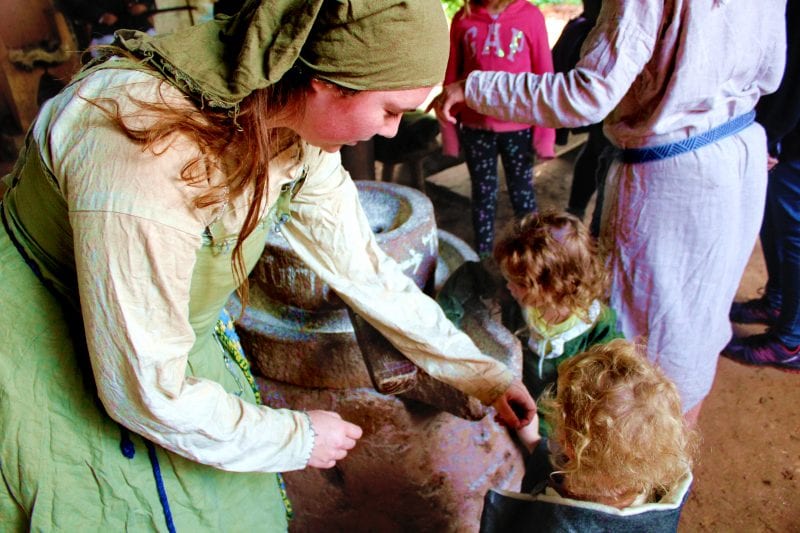 Early Medieval Crafts
Tour our village and have a go at spinning fleece into yarn in preparation to be woven into fabrics. The village folk will be demonstrating different kinds of weaving. Spend some time in our authentic Saxon forge and chat to the smithy to learn what types of tools, weapons, utensils and ornaments were made at the time.
Timetable for Saturday and Sunday:
10am Saxon Village opens
12pm Arena display by warriors
1pm Falconry display
2:30pm Kiddie vike – hands-on fighting fun for kids (10yrs and under)
3:00pm Afternoon warrior battle
5pm show closes (4pm Sunday)