"A good balance between farm and fun"
Find out how a local family got on at a Devon day out to The Big Sheep, one of Devon's top family attractions.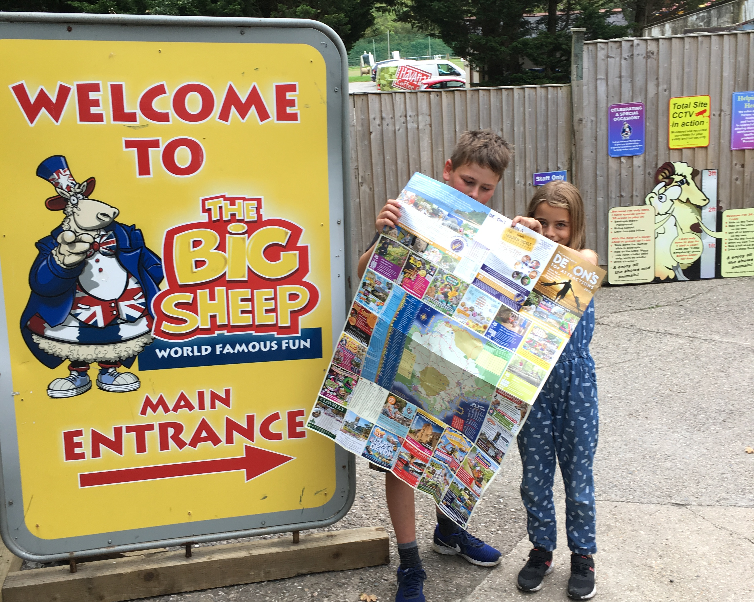 A rollercoaster ride doesn't seem so bad when you've just negotiated the twists and turns of the A386 to get to The Big Sheep in Abbotsham, near Bideford.
I found myself saying, 'yes, ok!' to my nine-year-old daughter Alice when she asked me to join her on the Rampage ride at this amusement and farm park in North Devon.
Alice looked at me in astonishment (rollercoasters are not usually my thing) and wasted no time in grabbing my hand and pulling me into the queue.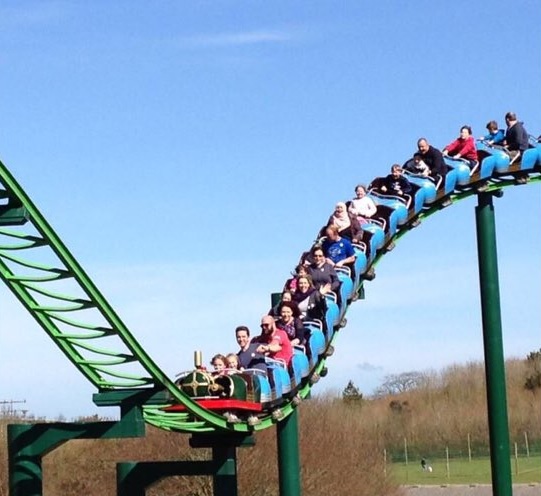 She came to regret it later when my high-pitched squeals of fear/joy embarrassed her deeply. I'm pretty sure she won't ask me to join her on any rollercoaster rides again.  Or she'll make me sit next to someone else's kid.
Suitably adrenalin-filled, we looked for somewhere slightly more sedate to spend some time and headed to the animal barn to pet some rabbits and stroke the lambs.
The Big Sheep is like that, you see. One minute you're flying through the air at nearly 45 degrees, the next you're tickling a piglet's ears. It's a good balance of farm and fun.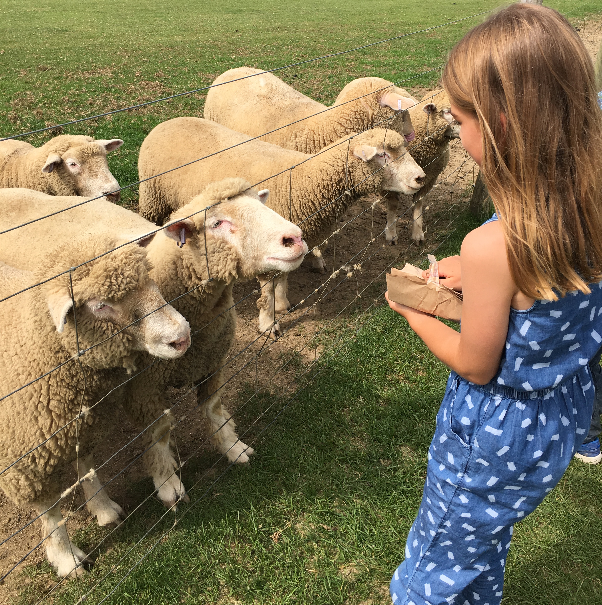 Perhaps the greatest example of this is the attraction's famous sheep racing. At 3.50pm everyday, everyone places their bets and takes their positions beside the track to watch six sheep (complete with woolly jockeys) run towards the finish line.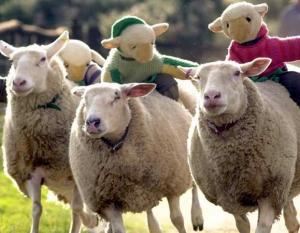 It sounds bonkers and it most definitely is – the kind of thing that makes me love Devon. Golden Fleece, Red Ram and Sheargar were among the competitors, ready to battle it out for the glory of first place and first dibs on the trough of food at finish line.
The gate went up and they were off! Hurtling past the crowds, cheering their sheep on with a surprising amount of passion. People from all walks of life, ages, and backgrounds were completely entranced by this unique spectacle.
In the end, number four, Golden Fleece, bleated home to a comfortable win and the crowd went wild.
The Big Sheep sure knows how to put on a good show. As well as sheep racing, you can see cows being milked, duck trials, sheepdog training, sheep shearing and more in the well set out events stages.
In another enclosure, called the splash zone, about a dozen kids were hurling water-filled balloons at each other. My two were quick to join in the action, firing off their missiles using the special launcher.
Their dad was tasked with re-filling the ammunition after each strike and lasted a full 30 minutes before he begged to be allowed to leave his post so he could sit down with a coffee.
But you can't rest for long here. There's just too much to do. Within moments of drying off, we were off to see the newborn lambs, race the go-karts and fly through the air on the Twister ride (I held the coats this time).
The kids were up there, arms fully outstretched, laughing hysterically and looking like they didn't have a care in the world. And why would they? They're at The Big Sheep. You can't take life too seriously here.
See more about The Big sheep and to book tickets here
There are so many things to do in Devon and the Big Sheep offers a complete family day out, plus it has a wide variety of Devon events held there throughout the year, check out their website here