The South West Coast Path is celebrating 40 years by calling on people to help raise £40,000. To show their support, teams from Devon's top tourist attractions are preparing to take to the trail.
With their walking boots, smiles and giant fluffy deer mascot at the ready, the staff at World of Country Life look more than ready to set off on a coastal hike.
The team from the Exmouth attraction is now in full training for what promises to be a fun-filled and very scenic fundraising mission.
World of Country Life is just one of many Devon tourist attractions taking part in a challenge to raise £40,000 for the South West Coast Path.
Teams of walkers and runners from many of the county's favourite family friendly destinations are coming together to cover the 240-miles that make up Devon's section of the trail.
Staff from World of Country Life, Pennywell Farm, the Big Sheep and more are hoping their efforts will inspire others to get outdoors and do their bit for our region's greatest natural asset.
"The coast path is one of the biggest draws for tourism in the South West and you can easily see why," says James Turner, manager at World of Country Life. He is hoping to lead his team on a hike of up to 20 miles.
"The views around the path are absolutely fantastic and no two sections are the same,'" he adds.
"You could be walking a couple of miles along the hilltops and craggy cliffs before heading down to an amazing beach.
"It's great fun and good exercise. It's so easy for us that live in Devon to take things like this for granted. We're delighted to be showing our support."
James says his team is looking forward to their challenge – even Angus the Deer is in training.
"He might well be coming along," says James, adding that World of Country Life is also celebrating its 40thbirthday this year. "It just depends a bit on the weather. He can get a bit soggy but then we also don't want him to get overheated. We're hoping for a nice, clear bright day."
A sense of fun is part of the kit for these teams, all members of the Devon Association of Tourist Attractions (DATA).
Over at Pennywell Farm near Buckfastleigh, six enthusiastic volunteers are enjoying practising their running skills near the adventure playground.
This lot are hoping to build up some speed as they take on the tricky 13.8-mile section of coast path between Bigbury-on-Sea and Wembury.
"We are all members of a running club and it'll be great for us to get out there on the coast path," says Valerie Bickford-Beers, Pennywell's marketing manager.
"Some of us do a lot of trail running anyway but for others, it will be a bit more difficult. We're all excited to take on the challenge, though.
"It's such a great part of the world and just look at the benefits: you're out there in the lovely open air and it's great exercise.
"Even if you've lived in Devon all your life, you'll see new things."
All 44 DATA members are calling on people – whatever their ability – to show a touch of Devon team spirit and support the coast path's 40 for 40 campaign this October.
Individuals, groups and businesses can do a sponsored walk, run, host a fundraising event or simply make a donation.
Genevieve Hinchliff, fundraising manager for the South West Coast Path Association, says she's delighted the campaign has attracted so much support.
"We are thrilled to have so many of Devon's most popular tourist attractions taking part," she says. "We know that the South West Coast Path draws nine million visitors to the region every year, helping generate £500 million per year for the local economy, so it's wonderful to see a group of Devon businesses who directly benefit from the pulling power of the Path, acknowledging that and coming together to give something back."
Anne Blackham, marketing consultant for DATA agrees that this year's challenge is a great opportunity to promote our county and its coast path, adding that DATA members are ready and willing to take on the challenge.
"They are even enlisting the help of some of their resident mascots," she says.  "You might catch a glimpse of them in training, if you keep your eyes out along the Path.
"We would like to put a shout out to the rest of Devon to please support and to either pledge or to put your own team together and join #teamDevon."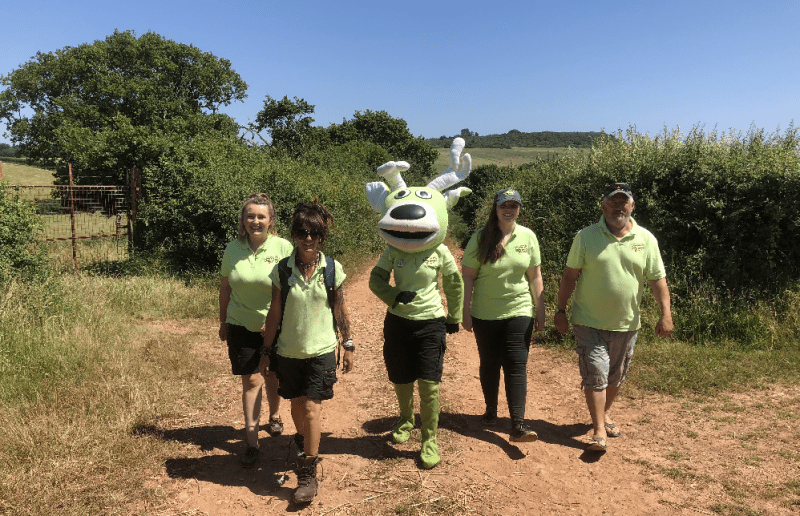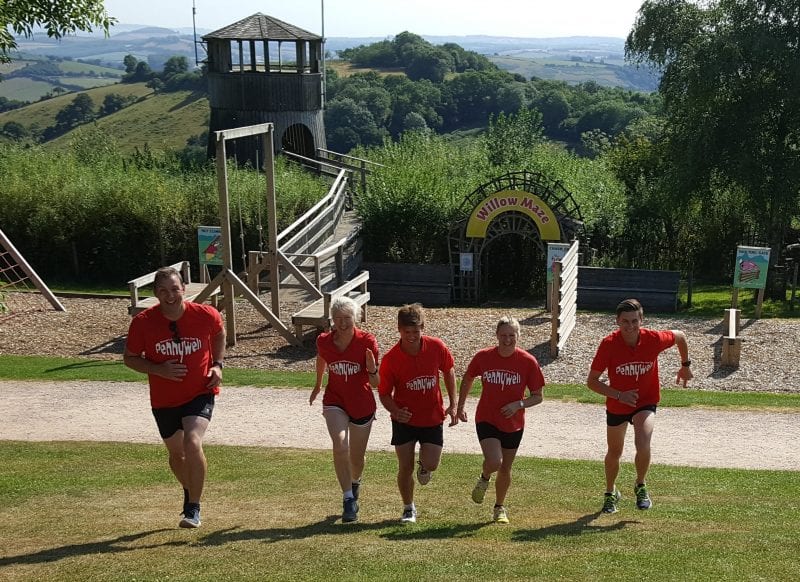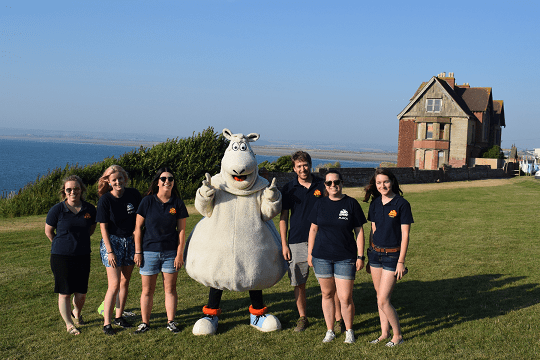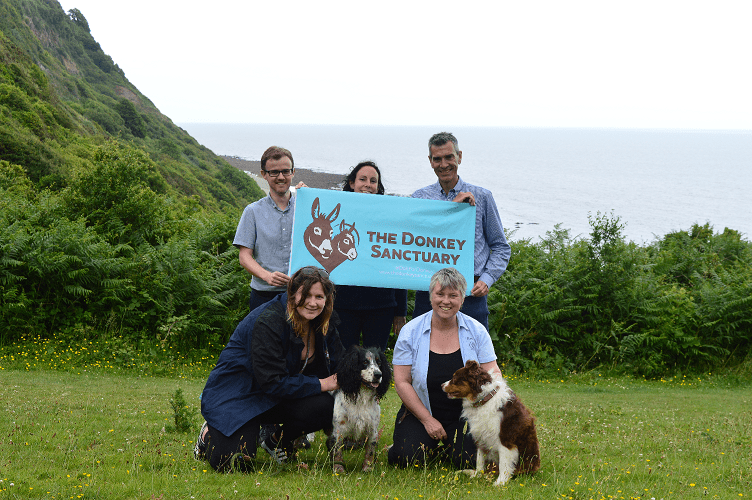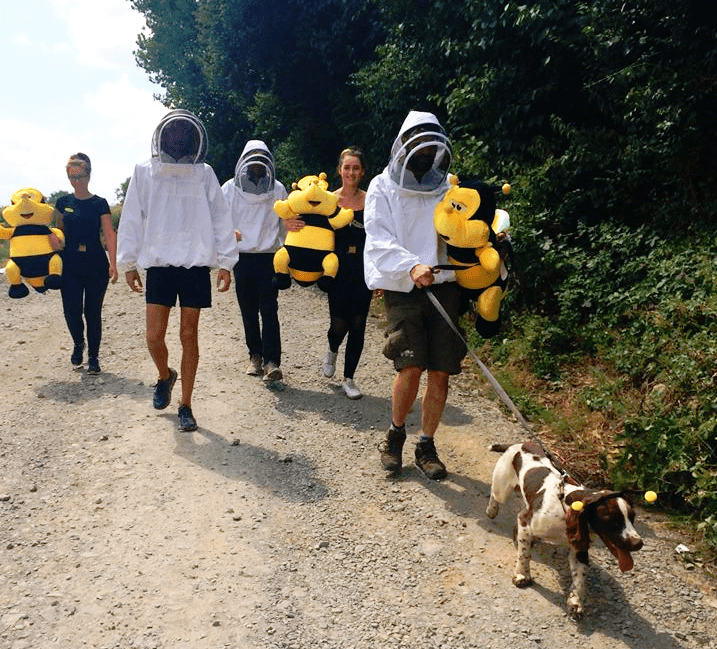 Your marching orders: Individuals, teams and businesses can sign up to join the Challenge fundraising efforts here: southwestcoastpath.org.uk/challenge
Help #TeamDevon with their fundraising efforts here: uk.virginmoneygiving.com/team/devontourism
The South West Coast Path: What you should know:
It's the longest National Trail in Britain, covering 630 miles and running form running from Minehead in Somerset, along the coasts of Devon and Cornwall, to Poole Harbour in Dorset.
There are 230 bridges, 13 ferry crossings, 880 gates 436 stiles and 30,000 steps.
Maintaining the path costs £1,000 per mile every year.
There is some government funding but the South West Coast Path Association relies on generous donations to help fund repair and improvement projects.
Celebrities such as television presented Julia Bradbury and Olympian Jo Pavey are backing the ambitious 40 for 40 to ensure the South West Coast Path is maintained for future generations to enjoy.
Devon Life article – September 2018.