Frame of Mind – Wellbeing Photography Project!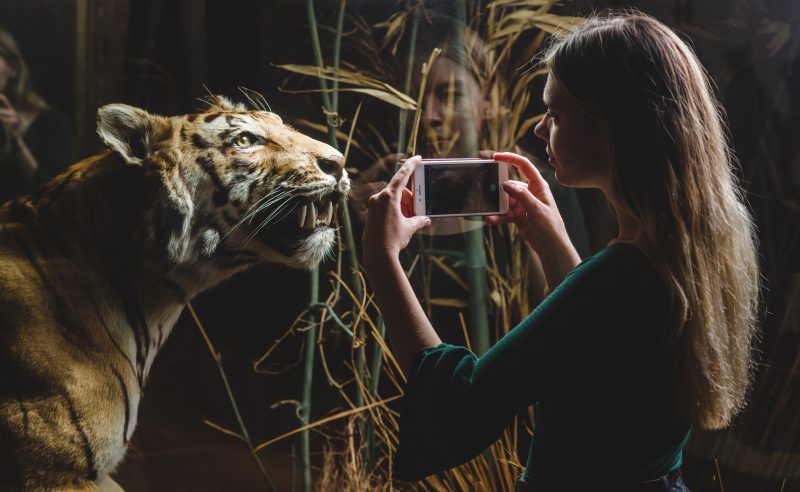 Exeter City Council's Royal Albert Memorial Museum & Art Gallery (RAMM) launches series of wellbeing projects following lockdown.
RAMM has launched Frame of Mind a photography project which reaches out to young people living with mental health challenges and empowers them to use their smartphone or camera to capture the world in new ways.
The project will see young people engaging with the museum in an entirely new way, examining objects mindfully and taking inspiration for their own photography. It is part of a series of community wellbeing projects developed by the museum to support people who have been affected by the impact of the Covid pandemic over the last 18 months.
Amal Ghusain, Exeter City Council's lead for Communities and Culture said: "All too often museums can be thought of as places where you simply look. While that can be very fulfilling, these projects are about active engagement with the objects, thoughts and ideas. They encourage people to see things in a new way, explore feelings and find time to pause. The projects have been created to bring calm following the chaos of the last year, which has affected us all and particularly young people and children. This is not therapy, but it can help them feel better and less alone."
The photography project is being shaped by young people with their own experiences of mental health issues, who want to create a kind, supportive space on social media as an antidote to the unattainable perfection seen in much of the digital world. It empowers young people to use the equipment they have to hand, for example a smartphone, to frame the world differently.
Local art therapists from Youth Arts & Health Trust have helped design the project and it is also supported by local mental health services, who are helping the museum give priority to children, young people and families who are experiencing especially difficult times.
Laura Blatherwick of Youth Arts & Health said, "A lot of young people are suffering. We're getting more than five times the usual number of requests for help, and services for children are stretched to the limit. This collaboration is way to combine our mental health training and connections with the museum's amazing sources of inspiration. Getting outdoors and being creative can put young people back on their feet."
As it reopens its doors, Exeter's RAMM is encouraging the local community to use the museum as a place to find peace and reflect following the easing of lockdown. The museum is home to over a million objects charting Exeter's rich history and global connections, and is free to visit. Its programme of community engagement initiatives are running from June and are free to take part in. More information can be found on the RAMM website: rammuseum.org.uk/frame-of-mind-young-photographers-group
The Frame of Mind Instagram account can be found at: instagram.com/RAMMFrameofMind (@RAMMFrameofMind) from Monday 5 July.
The project is funded by Arts Council England, Exeter City Council, the Norman Family Charitable Trust and Exeter Arts Society.