Find out how some of the Devon's Top Team enjoyed a day out at the Opening Launch Day of Sooty Land!
Two big kids and two little kids (Max & Mia) try out the NEW Sooty Land Experience!
We were really lucky enough to have an invitation to the official launch and opening of Sooty Land at Crealy Theme Park and Resort on Saturday 11th June.
We arrived in the sunshine at 12 noon and enjoyed a welcome drink and introduction from Josh Haywood the General Manager followed by an enthusiastic talk from the presenter of the show Richard Cadell, who is obviously very excited to be involved in the project and launch of Sooty Land. After 75 years it's amazing how these little puppets with big personalities are still able to entertain people of all ages but Sooty, Sweep and Soo do just that and make everyone laugh with their blend of jokes and ageless slapstick comedy. We were then able to walk around the park and explore at our own pace. We strolled down to Sooty's Big Top Arena so we knew where we needed to be for the live performance later in the afternoon and headed over to the new indoor attractions and where all of the outdoor rides were located.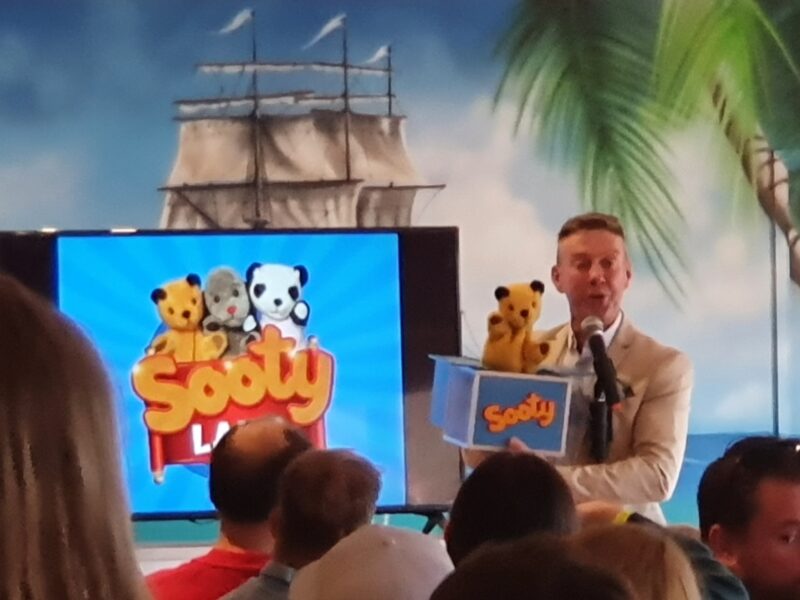 Max loved playing on the electronic interactive climbing wall, going down the spider climb duo slides and walking through Sooty's Magic Mirror Maze. We went through the Hall of Fame and saw all the old props and memorabilia from the 1950s and 1960s to the present day. The big kids recognised some of presenters from their own childhood which made the Hall of Fame even more interesting.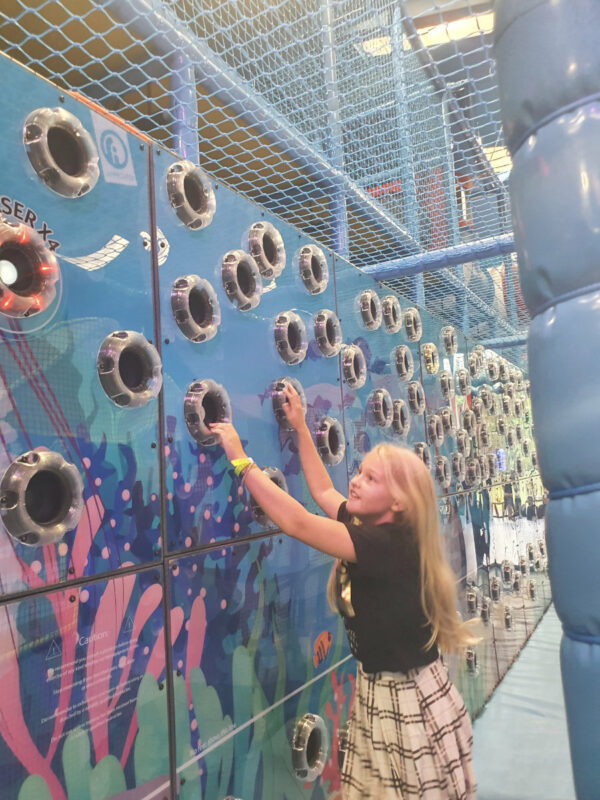 Mia loved the Sooty Land  interactive Climbing wall and Giant Twister Room and the Dance Studio as well the Jigsaw Tetris and Magi Bricks. She is 11 and we were impressed with how Crealy had managed to include so many activities that had an older age range appeal. Making the experience great for all ages.
Both the big kids and little kids worked up quite an appetite and wanted to have lunch in the themed Sooty's Diner but not until they had looked through Sooty's Store full of games and soft toys to buy – it was hard to drag everyone away but hunger called!
Sooty's Diner serve up a selection of popular hot meals and there were some good value meal deal options too. There are other themed eateries around the new attraction including Sweep's Hot Dogs, Soo's Cafe and Seaside Spuds. As well as a traditional ice-cream van!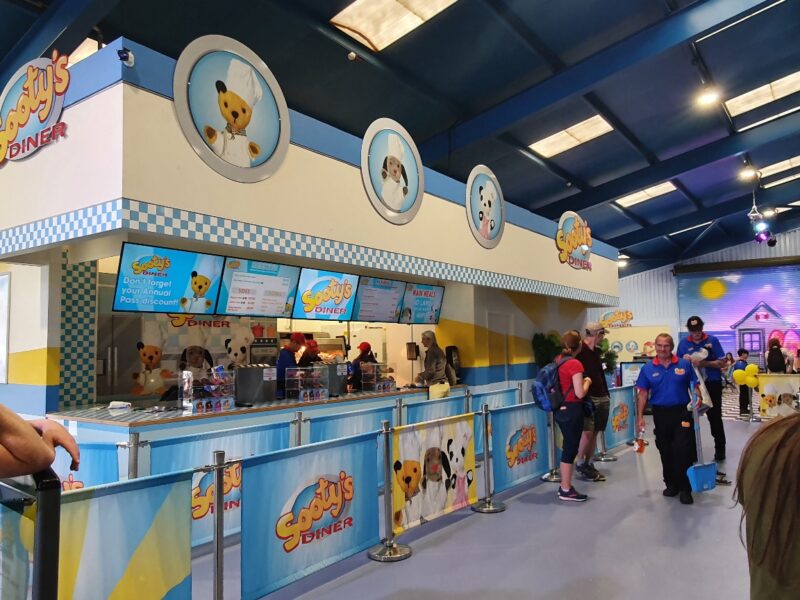 Once we'd eaten it was time to head outdoors to try out the NEW themed outdoor rides.  Mia wanted to try all of them and really enjoyed Soo's Sweet Balloon Ride and Sweep's Flying Circus. Max said his favourite was Sooty's Magic Bus and everyone enjoyed the Izzy Wizzy Let's Get Dizzy ride which was hilarious when we all went on together.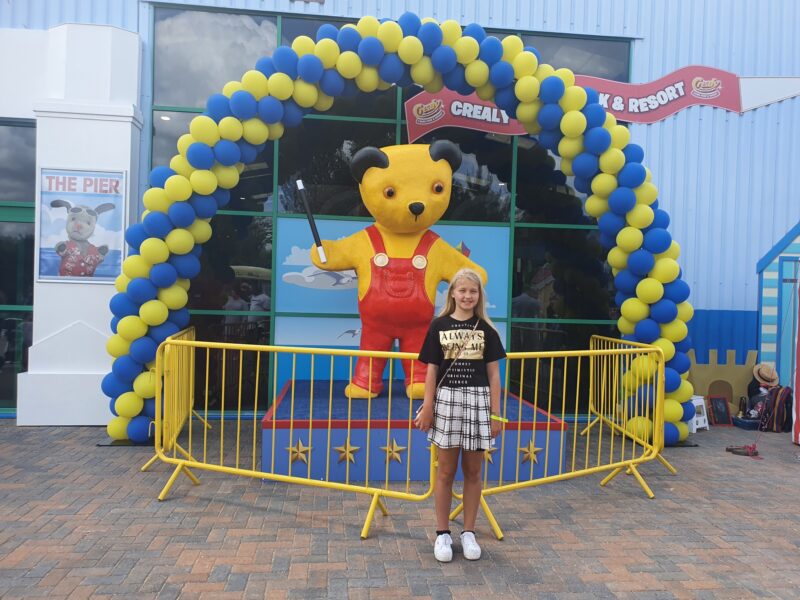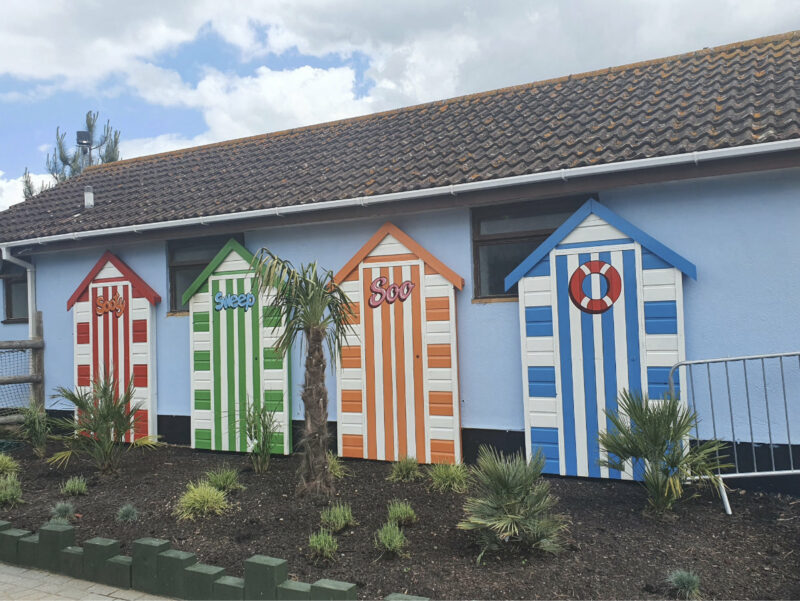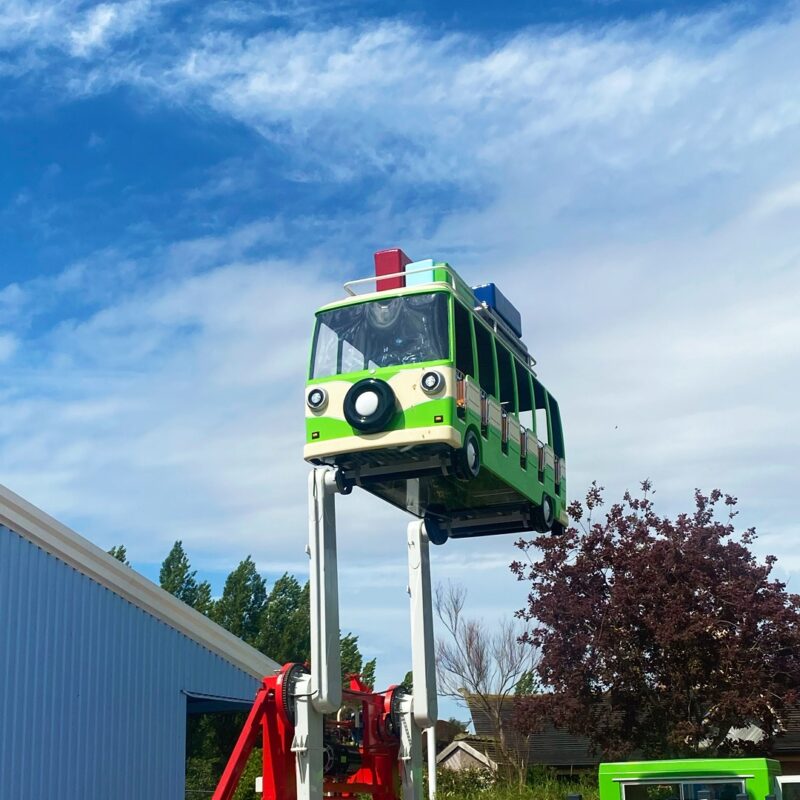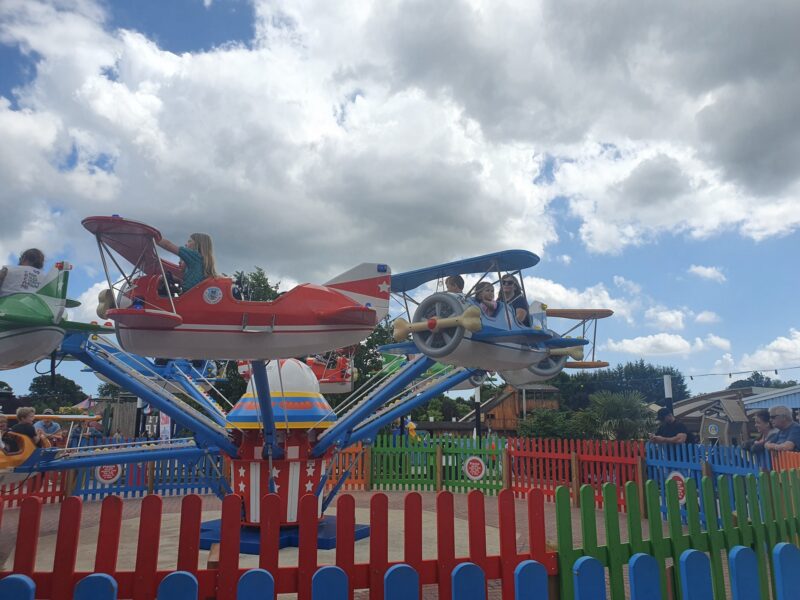 It was time for the highlight of the afternoon and the live performance of the Sooty Show. So we all headed for Sooty's Big Top Arena. On entry we were handed popcorn and a fluorescent wand and we sat excitedly waiting for the show to begin.
Finally the stars arrived and Sooty, Sweep and Soo thoroughly entertained us, together with Sam the presenter who was brilliant and with two clever screens, Richard Cadell was also able to be a part of it. There was a lot of wand waving, dancing and singing not to mention laughter as naughty Sooty wouldn't stop using the whoopi cushion although he did a great job playing the drums, Soo did some dancing and played the keyboard and Sweep sang opera and played the electric guitar! The whole audience got involved, including the grown-ups and there was a lot of 'Izzy Wizzy Let's Get Busy' shouted and lots of wands waving!
The Sooty Show and the finale of our day was really fun and a professional show which everyone enjoyed.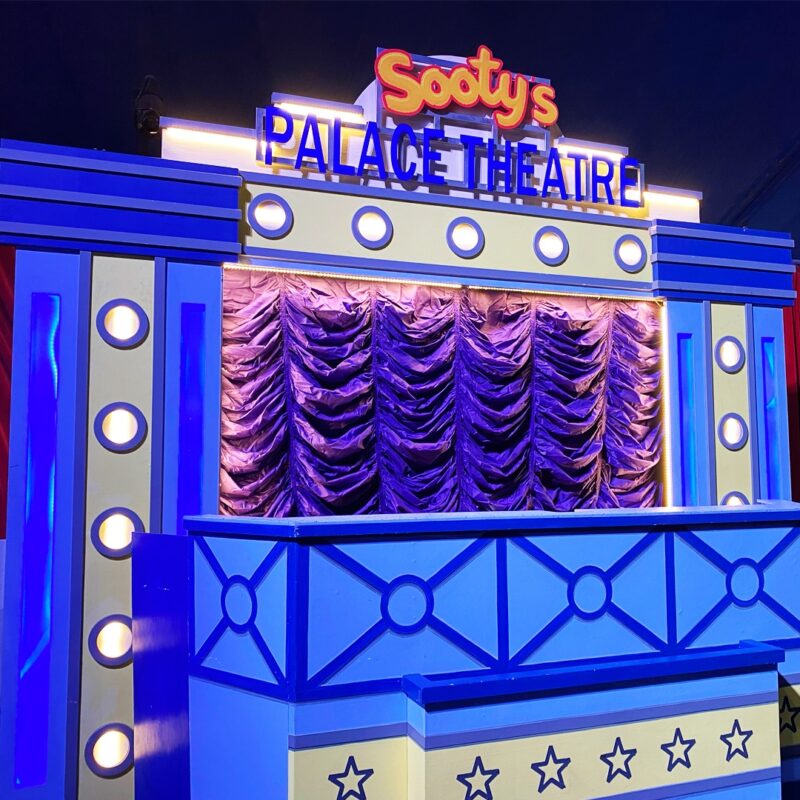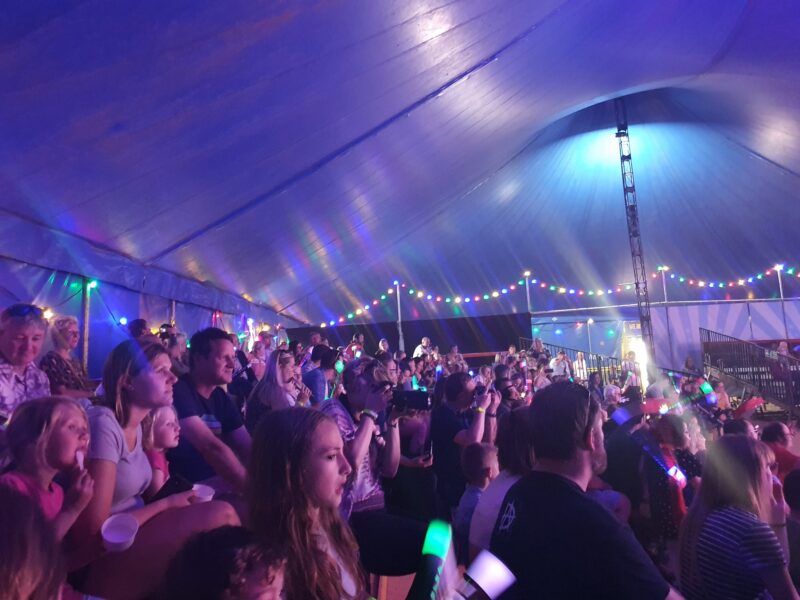 Well done Crealy Theme Park & Resort on the opening of Sooty Land. A super addition to the park with loads of new Sooty themed rides and activities and all the adults enjoyed the day as much as the kids did.
A super day out for all the family and the Devon's Top Attractions team will certainly be back!