South Devon Railway
The South Devon Railway is currently not running any trains as a result of the COVID-19 pandemic. The situation is being monitored daily.
However, the site at Buckfastleigh station is open every Saturday, Sunday, Tuesday and Thursday and visitors are very welcome. Entry and car parking is free, but any donations are always welcome. Locomotives, coaches and wagons are on display, there is a children's playground, garden railway, workshop viewing gallery, Lee Moor Tramway museum, the old signal box and the gift and model shop as well as the station gardens.
A safe walking route has been created to allow for social distancing and a warm welcome awaits.
Polar Express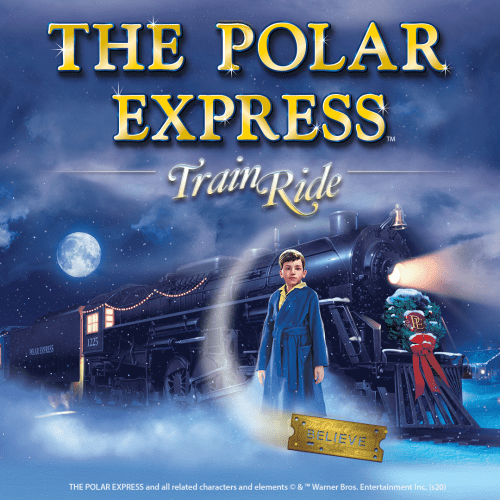 "All aboard!" New this December in partnership with PNP Events Ltd, the South Devon Railway is proud to present the memory-making marvel that is The Polar Express. Tickets are on sale at https://bit.ly/39caG7V.
Your family can now hop aboard this awe-inspiring steam train and begin the journey of a lifetime to the Christmas experience to top all others. An amazing team of chefs will serve the richest hot chocolate and tastiest cookies you have had all year, singing and dancing all the while. The conductor stamps your ticket, causing a shower of smiles all round (and a shower of punches all over your table). Just as you think you couldn't possibly be happier, the steam-powered beauty will come to a halt… You're not dreaming; you've made it to the North Pole! Now for the most memorable part of your experience – Santa Claus on board the Polar Express! The ringing of bells dances around the carriage as your child's eyes grow wide – they believe…. And so do you! Santa greets them personally and gives them their first gift of Christmas, a beautiful silver bell! Be sure to check for holes in their pockets before you leave…
"Well, you comin'?"
The SOS Appeal is still running  https://www.southdevonrailway.co.uk/financial-support/
Description
The multi-award winning South Devon Railway is one of Devon's and the West Country's best loved tourist attractions and is the longest established steam railway in the south west.
The SDR is a seven-mile former Great Western Railway branch line, built in 1872, which runs along the stunning valley of the River Dart between Buckfastleigh and Totnes. We run steam trains with heritage rolling stock and offer a wonderful all day, all weather attraction for families and people of all ages.
Ride the South Devon Railway and, while you are with us, you can visit the Totnes Rare Breeds Farm and Dartmoor Otters & Buckfast Butterflies: 3 Great Attractions, 1 Amazing Day.