Visit Exeter
Description
Exeter is a vibrant and cosmopolitan city with 2,000 history. Overflowing with stunning architecture and award winning visitor attractions.
A small city that packs a big punch, Exeter is one of the most vibrant, attractive and historically interesting cities in England.
Pre-dating the arrival of the Romans in AD 50, Exeter's history is rich and long. This is reflected in its fascinating visitor attractions including its unique Underground Passages, free Red Coat Guided Tours, magnificent Cathedral, imposing Roman wall and beautiful Quayside. Exeter is also home to the award-winning Royal Albert Memorial Museum where visitors can explore the city's 2,000-year history under one roof!
Exeter has a real sense of individuality, its varied cultural scene is embraced by proud locals, and the diverse mix of eateries means it is renowned as one of the foodie capitals of the South West. Head to the West Quarter or the cobbled Gandy Street to discover great mix of independent shops and boutiques, cafes and bars.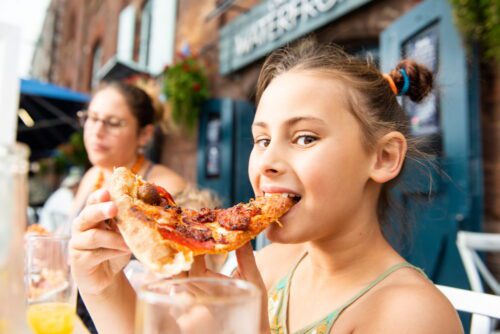 When it comes to culture Exeter is renowned in the south west for its independent arts scene. It is also firmly on the map as a destination for top sporting events and music. A good mix of independent venues such as the Exeter Phoenix, and large venues such as nearby Powderham Castle play host to a packed calendar of events and festivals throughout the year. In Exeter we love the outdoors. The city's location in the heart of Devon, surrounded by miles of countryside and close to the World Heritage Jurassic Coast, means there are plenty of opportunities for adventure. This is the perfect place to try a new activity, or simply relax and enjoy the stunning scenery.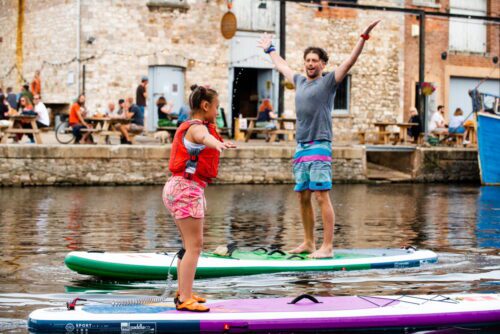 Frequently Asked Questions
Is Exeter worth visiting?
Exeter has a fascinating history waiting to be discovered, including a Norman Cathedral and a historic quay and canal. Exeter Cathedral's outstanding Gothic architecture is one of the most visited places in the West Country, and when you get inside and have look around you'll see why.
What is Exeter famous for?
Exeter is the capital city of the county of Devon and is most famous for its Norman Cathedral which is constructed in the Gothic style and its beautiful canal, which leads out to the sea. Exeter is also very famous for its rich history, which dates back to before the Romans.
Is Exeter in Devon or cornwall?
Exeter, city (district), administrative and historic county of Devon, southwestern England. It is located on the River Exe, just above the head of the river's estuary and about 10 miles (16 km) from the estuary's entry into the English Channel. Exeter is the county town