Description
Cruise along the oldest working shipping canal in Europe! - Christmas Special
Sail the oldest working shipping canal in Europe at Christmas!
This is the first time we will be operating this cruise in Winter and will coincide with the opening times of the Exeter Christmas Markets. After a morning of exploring Christmas Markets at Exeter Cathedral jump on board Stuart Line Cruises for a festive boat trip to Exmouth!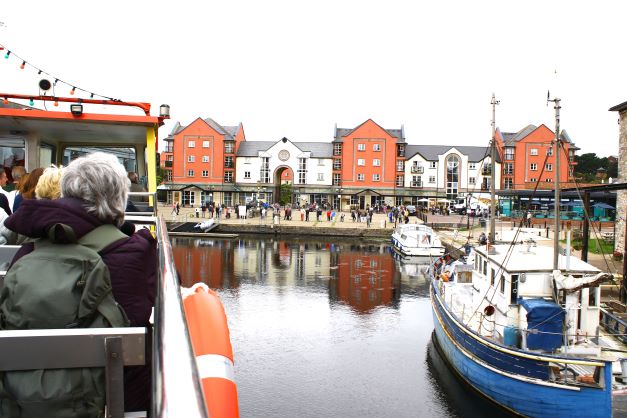 This trip will sail through 8 miles of manmade waterway and make use of two manually operated locks at Turf Locks and Double Locks.
Including a trip under the M5 Motorway Bridge the boat will also cause the main Exeter to Dawlish road to come to a halt as the Countess Weir Swing Bridge is opened to allow our passage through.
Ample public transport links are available including a glorious walk along the banks of the River Exe from Exmouth to Topsham.  There are also trains and buses that run back to Exeter regularly.
So join us on this relaxing and unique cruise, we have limited sailing times due to the complexity of the route – it's definitely one not to miss!
Duration: 2hours 30mins
Adults: £14.00 | Children: £14.00