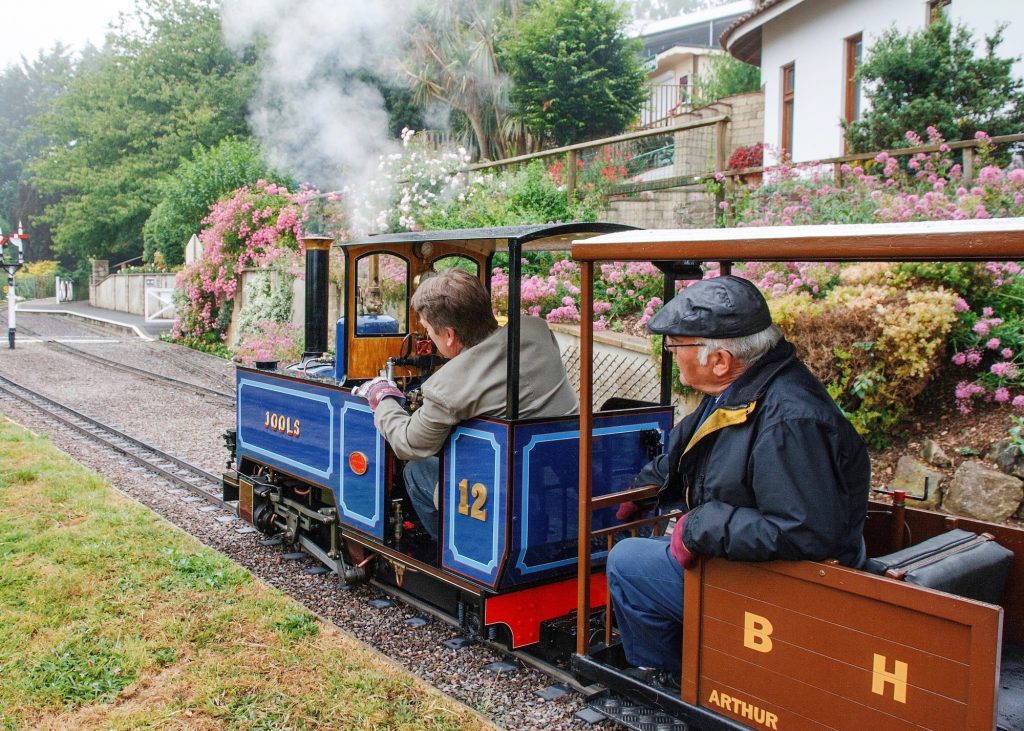 DRIVER EXPERIENCE COURSES – Drive a steam train!
We are pleased to announce that we have re-started our Driver Experience Courses for 2020.
After careful review, we have implemented some changes to our course to allow us to continue offering this great day out in a COVID safe environment.
This course offers a unique opportunity to enjoy the thrill of preparing, firing and driving a steam locomotive, on the award-winning Beer Heights Light Railway – our mile long scenic, fully signalled narrow gauge railway at Pecorama, in glorious Devon.
Our Steam Locomotive Driver Experience Courses offer you the chance to have the footplate all to yourself, whilst benefitting from expert tuition and supervision from our highly experienced staff.
Participants are welcome to bring up to two guests who may join you for your takeaway lunch from 12:45pm onwards and be your first passengers when you take control of your locomotive!
Course Timetable: 
10:00 Arrive at the main reception where you will be met and accompanied to the BHLR ticket office for a safety briefing and theory session over coffee – (with allowances made for social distancing), and order your takeaway lunch from our canteen menu, which serves tasty, freshly made food to our whole site.  
After that, you will prepare, learn the controls and steam up the engine.  
Before lunch, (if all goes well!), there should be an opportunity to try your hand at driving the engine, with full guidance and advice from your instructor, who sits behind you with 'dual controls' – just in case. There is a clear, social distancing screen, between you and the instructor, who can relay instructions to you via a cab radio if required.  
12:45 If you have guests joining you now, please ask them to report to the main reception where you can meet them with your pre-ordered takeaway lunch and enjoy the gardens together whilst you re-energise yourself for the afternoon's excitement! 
13:30 After lunch, you will be coupling up to a set of coaches and driving yourself and your guests on a few trips on the fully signalled, mile long 'mainline' with wonderful views. 
Finally, there is 'disposal' – how to clean up and leave your locomotive safe for the night, during which time your guests may wait in the gardens for you.  Your day will finish at around mid-afternoon.  
The £210 cost includes all refreshments throughout the day and a personalised certificate to commemorate your day as a driver. 
TO BOOK – PLEASE CALL 01297 21542 Ext 257 or 258
OR email us – [email protected] / [email protected]
More Drive a train details on the website 
Terms and conditions
Payment – 50% deposit payable on booking. Balance to be paid no later than 14 days prior to the course date.
Cancellation Policy – refunds for cancellations will be considered up to one week prior to the day, if we are able to re-fill the booked slot. Thereafter, a maximum refund of 50% may be given. For cancellation due to Covid restraints/illness, your course will be re-arranged for a future date.
More info. about Pecorama here