As the covid virus forces the whole of the UK into a lockdown causing business to shut up shop and put members of staff on furlong stay at home scheme. Most business can just simply mothball but little thought was made about the fate of Zoos as without visitors who was going to pay for the daily running costs and keep the animals fed?
Exmoor Zoo faced immediate closure!
As owners Danny and Lynn Reynolds explained "we are not in the household image type of Zoo, like London, Chester or Paignton and do not have the reserved revenues to survive without a consistent flow of visitors we will struggle to survive. So, when we were forced to close our doors, we had to act fast to ensure that we will be around at the end of the lockdown. Over the last 20 years we have built a zoo based on passion and selective breeds for conservation so all our dreams and hopes lie within the zoo."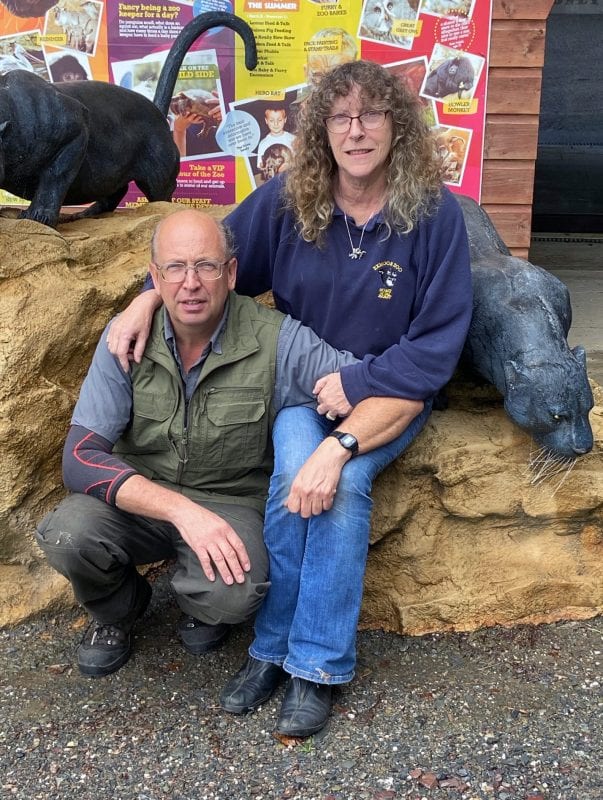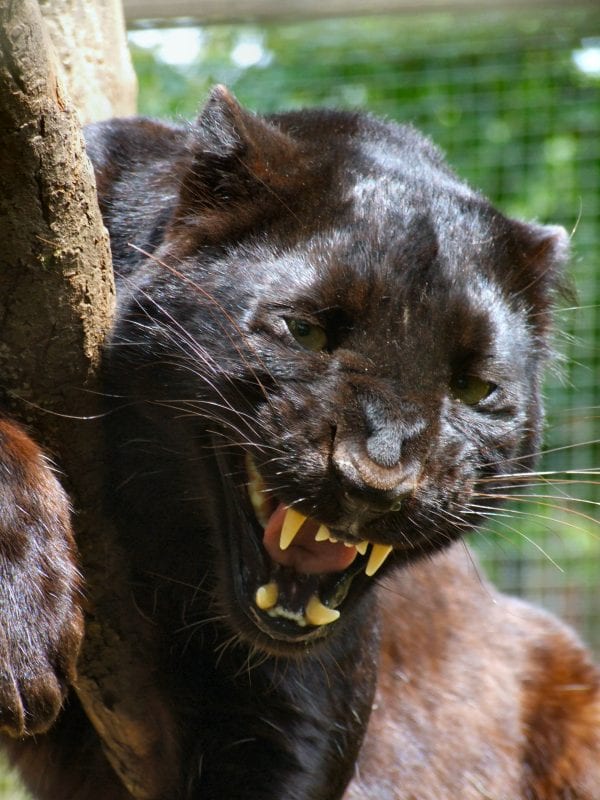 Danny said that it was the hardest thing he had ever done to make some members of staff redundant and others to furlong but it was just a case of survival in the hope that things would get better and we could reemploy everyone as all our staff are valued as members of our family and zoo keepers are that easy to find especially on Exmoor.
Cash was still key for survival and when Lynn put a Go Fund me page out it became very clear that in threat of immediate closure the true nature of British people come out and show how much they care about our Zoo and the work we do.
We were amazed at the generosity the general public was outstanding and immediately one person gave a donation of £10,000 to help with the running costs. Two nearby neighbours to gave us £1,000 each as the thought of losing the sounds of the gibbons singing in the morning was too hard to comprehend. We had a 14-year-old young man starting his selling quail eggs business give us a weeks' worth of production. A charity bike ride created by Simon Beebly raised £1300. ASDA allowed us a collection box swiftly followed by Morrisons. Sainsburys and Tesco donated all out their just out of date fruit. We were overwhelmed by all the help and money we received and so far, we have raised £41,000 which is outstanding and we can't thank people enough or their generosity.
Our local MP Selaine Saxby even rolled up her sleeves and got the government to secure a grant funding stream run by DEFRA which has added more funds to our assistance,
We are saved and ready to open on Sunday the 5th, naturally we are following the government guidelines to provide a safe environment. There will be a silent auction and general raffle with amazing prizes all on our Facebook page https://www.facebook.com/exmoorzoo/
As a big thank you to all the people who helped we are having a VIP / members day on Saturday the 4th of July where our local MP Selaine Saxby will be officially opening the Zoo at 12.
Danny and Lynn would like to express their extreme gratitude for all the help, donation and continuing support for the Zoo and would love to see you all soon.