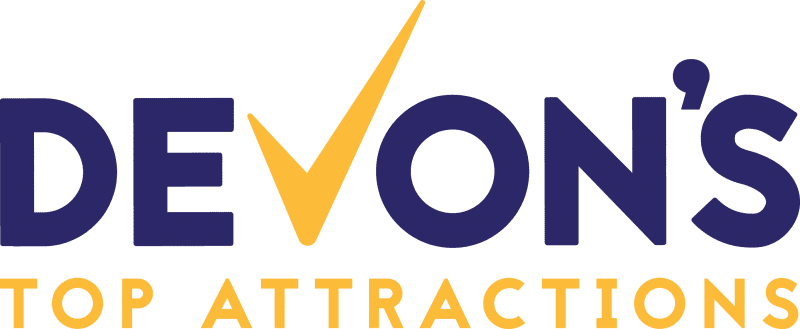 With growing worries over the spread of Coronavirus across the county, the last few members of 'Devon's Top Attractions' (the Devon Association of Tourist Attractions – DATA) who remained open have effectively been told to close for business from tonight (Monday 23 March) by the Prime Minister.
The members concerned were all employing special measures to welcome visitors safely, most of whom simply wanted to get outside into the great outdoors and enjoy themselves in some rare sunshine this week whilst also obeying the Government latest 'two-metre proximity rule' to other people.
Those few still open for business were largely open-air attractions and had made special arrangements for visitors by restricting access to closed-in areas as listed in Government guidance, such as pubs and cafes etc, and they were employing detailed risk assessments, plus special hygiene and enhanced cleaning measures and washing stations around their sites to help tackle the risk of possible infection.
All of these members were still not considered to be subject to the Government's current guidance on social distancing until tonight's announcement limiting movement and gatherings to only essential travel.
Devon's Top Attractions Chairman Dick Wood said: "We have all been expecting this announcement from the Government in the light of recent events and it should create absolute certainty for both the public and our members for the time being at least about what everyone can do now.
"With schools now closed until further notice, many parents, grandparents and carers might have been looking for safe places to take children and get them out of the house rather than looking at TVs and computers, so the attractions felt they were well placed to provide that 'safety-valve' during the Covid 19 crisis.
"But DATA members are naturally all keen to look to the future for the good of Devon's economy and we are not easily beaten. We are all trying to remain positive about what will happen to our businesses and helping loyal staff and armies of volunteers who underpin it all. Members have received several detailed advice briefing papers from DATA's Exec team in the last week on the help and guidance available to them, and many will be relieved by tonight's news, but the devil is always in the detail of course!
"Things changed so very quickly for everyone and on what now seems to have been a daily basis. So, with all DATA members now effectively being told to close, and who welcome some five million visitors annually, there will probably be an adverse effect in time for many local people despite the financial help on offer from the Government.
"Devon's Top Attractions plans to keep its members and the local media regularly updated so that we have a complete picture for everyone's benefit, but the information should also be readily available from individual member websites too of course."
Please see below list of the Devon's Top Attractions that are temporarily closed.   
Babbacombe Model Village  – Closed
BeckyFalls – Closed
Bicton Park Botanical Gardens – Closed
Big Sheep – Closed
Blackpool Sands – Closed
Buckfast Abbey – Closed
Bygones – Closed
Canonteign Falls – Closed
Castle Drogo NT –  Closed
Clovelly – Closed
Crealy Great Adventure Park  –  Closed
Dartington Crystal – Closed
Devon Railway Centre –  Closed
Diggerland – Closed
Exeter Cathedral –  Closed
Exmoor Zoo –  Closed
Kents Cavern – Closed
Killerton House  – NT House Closed –  Closed
Lundy Island – Closed
Morwellham Quay  – Closed
Pecorama – Closed
Pennywell Farm – Closed
Quince Honey Farm – Closed
RAMM – Closed
River Dart Country Park – Closed
Seaton Jurassic  – Closed
Seaton Tramway – Closed
South Devon Railway – Closed
Stuart Line Cruises – Closed
The Donkey Sanctuary – Closed
The Milky Way Adventure Park – Closed
Watermouth Castle – Closed
Wildwood Escot – Closed
Woodland Family Theme Park – Campsite and theme-park closed
World of Country Life – Closed