Devon's Top Attractions Celebrate Announcements of Finalists at the 2023 Devon Tourism Awards!
Some of Devon's top attractions are celebrating being announced as finalists at the highly regarded Devon Tourism Awards. The winners will be announced at the ceremony planned for 16 November at the Riviera Centre in Torquay when these prestigious awards will be presented.
The finalists for the Large Visitor Attraction category feature not one but all four finalists are Devon's Top Attractions members.
Devon's Top Attractions' Finalists include:
Large Visitor Attraction of the Year – RAMM, Seaton Tramway, the Donkey Sanctuary, the Milky Way
Accessible & Inclusive Tourism Award – Seaton Tramway
Experience of the Year – The Story Tram, Seaton Tramway
Tourism Event/Festival of the Year Award – The Polar Express, Seaton Tramway
Anne Blackham, Marketing Manager said 'We're delighted for those members that have been named as finalists at the forthcoming Devon Tourism Awards. It highlights the quality and creativity that our member attractions demonstrate and the professionalism and inspiration they offer to their visitors who are looking for quality days out in Devon. We are looking forward to finding out which of our attractions will be collecting their well deserved awards on 16 November.'
All Devon's Top Attractions are annually inspected to meet rigorous criteria and quality standards. This ensures that visitors experience high quality standards in terms of venue, facilities, content, service and value for money. Devon's Top Attractions continue to work together to raise and maintain the quality standards of Devon tourist attractions.
During 2023 Devon's Top Attractions have gone through a complete overhaul of their inspection process. They have increased their Quality Assured standards from 70% to a 75% pass rate and the inspections are now done digitally. Members are then given a full detailed report outcome covering all areas of the attraction and featuring heavily on standards and visitor experience. Only the very best attractions in Devon qualify for this prestigious quality assured rating and can be listed as one of Devon's Top Attractions.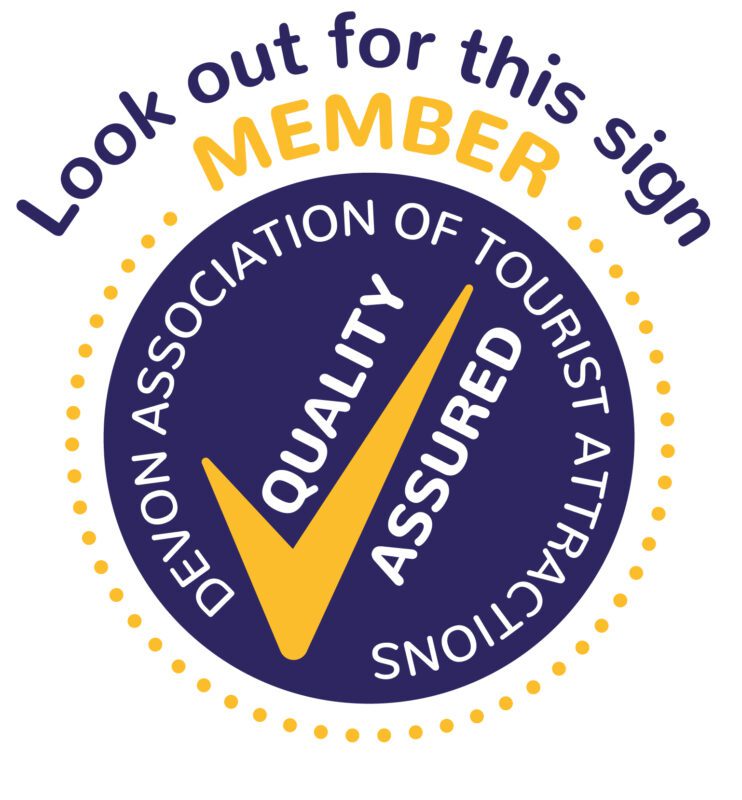 To find out who more of the winners are, see the Devon Tourism Awards website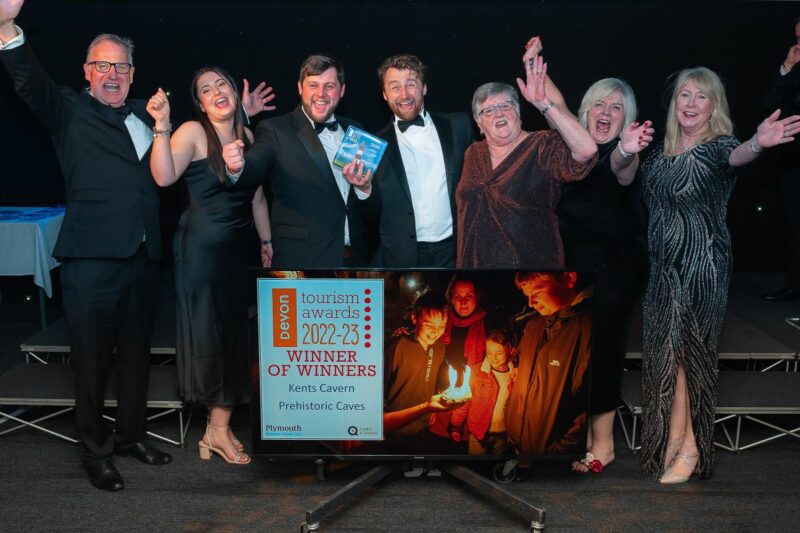 Image is of Kents Cavern who won the Winner of Winners at the 2022 finals.
Main image above courtesy of Devon Tourism Awards & Nick Williams Photographer.