Description
What's On in Devon over October Half Term?
How quickly does October Half Term creep up on us all? With the spooky season almost here, there will be plenty to keep everyone entertained at Devon's Top Attractions. This year, by necessity, the offerings will of course be slightly different but, never fear, there will be lots of socially distanced spooky fun!
Get ready for a great selection of scary entertainment and ghoulish goings-on in addition to plenty of half term fun of the non-Hallowe'en variety. There will be plenty to see and do this October Half Term for all the family. Please remember that your days out now need to be pre-booked (and on-line in most cases) so that the attractions can ensure a socially distanced safe day out.
Dick Wood, Chairman of Devon's Top Attractions said, "This year has been a struggle for everyone, not least for our visitor attractions. Devon's tourism economy has been hit hard, seeing some attractions not even opening their doors. Covid has limited what can be done this year but the attractions have pulled together, remodelling and reinventing the wheel in some cases. Despite the pandemic, Devon is proud to be offering a good selection of safe and socially distanced days out and experiences. Our wish, as we head towards the end of this very different season, is to give locals and holidaymakers a good October Half Term."
Read on to find out what is on for those seeking some Hallowe'en-style chills and thrills and Half Term happy days out.
Hallooscream is back this half term at Woodlands Family Theme Park or, as it's nearly Hallowe'en should we call it the 'Family Scream Park'?  It's a little different this year but there is still lots of fang-tastic spooky activities waiting to be enjoyed. Ride the tractors through the Ghost Farm, tiptoe through the Ghostly Graveyard, will you find your way out of the Mystical Maze? Are you brave enough to enter the Ghastly Ghost Walk? Visit Farmer Phil's Pumpkin Patch and pick your very own pumpkin to take home, ready to be carved ……….but beware of the scarecrows hanging around!
Enjoy a fun packed family day out with a little extra Hallowe'en-themed fun at the Milky Way Adventure Park, in North Devon. The attraction will be dressed for Hallowe'en, ready for all your little horrors to enjoy. Take part in a themed treasure hunt, watch Merlin's special themed show and be wowed by the spooktacular fun. Everything is designed to be fun rather than really scary!  That's not forgetting all the other adventures, amusements, activities, rides, slides and other shows which are all part of a full family day out.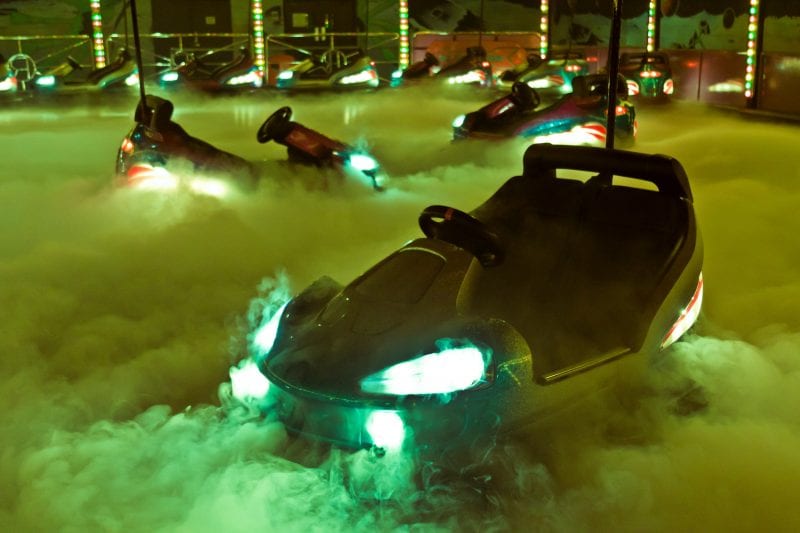 Spook-Fest is back at Crealy. See the singing pumpkins, find your way out of the scarecrow scare maze and, new for 2020, watch Tik and Toks terrifying tricks. Watch them in their all new Hallowe'en show where you will see some new terrifying tricks. You won't want to miss this monstrous mischievous pair! Buddy and Blossom, Crealy's favourite bears, will also be making an appearance in their brand-new spooky show. Plus, there's a free pumpkin for every child.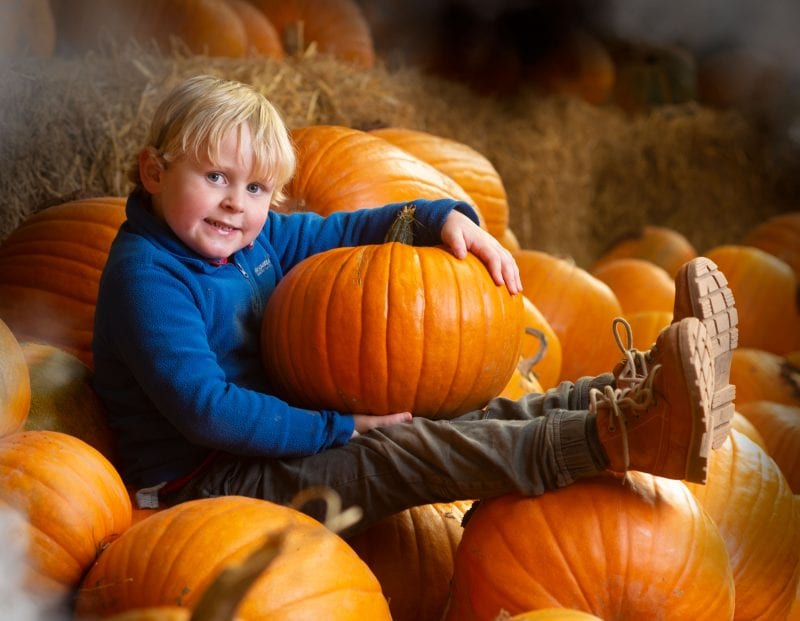 Hallowe'en is back at the Big Sheep and it's safe and socially distanced. There will be a great range of activities and Hallowe'en fun events on offer throughout the October Half Term week. Join them for a family day out filled with fun and laughter. Carve your own pumpkin to take home, try your hand at the witches' flying school, challenge the family to spot all the friendly beasties as you take a ride on the ghost train. Ride Rampage the roller coaster and let the kids let off steam in the all-weather play barn. Your children will be spookily entertained all day, guaranteed!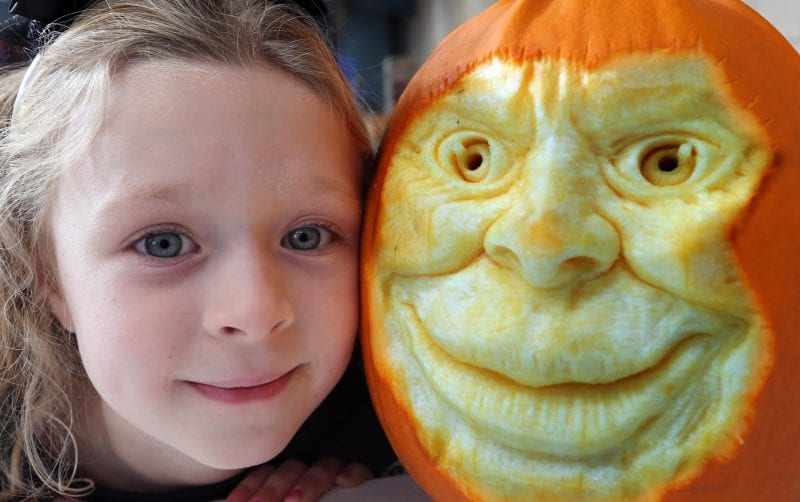 Head to World of Country Life in Exmouth this Half Term where there will be a Halloween fancy dress competition, a spooky trail around the exhibition hall and the ever-popular pumpkin carving. That's not forgetting all the animals you can see as they are bedding down for the winter. Of course, you can ride on the popular Deer Train Safari and see the Birds of Prey flying display, all popular parts of this full fun family day out.
Why not 'Go Batty' at Kents Cavern? Take your little witches, wizards, ghosts, and ghouls to enjoy the batty adventures! Head into the mysterious underground world of caves to find the hidden pumpkins. Get the right answers and claim a prize. Get up close to weird and wonderful stalactites, even come face to face with he bones of your ancestors! Plus, lots of other activities such as make your own bat, guess the weight of the pumpkin and the woodland bat challenge.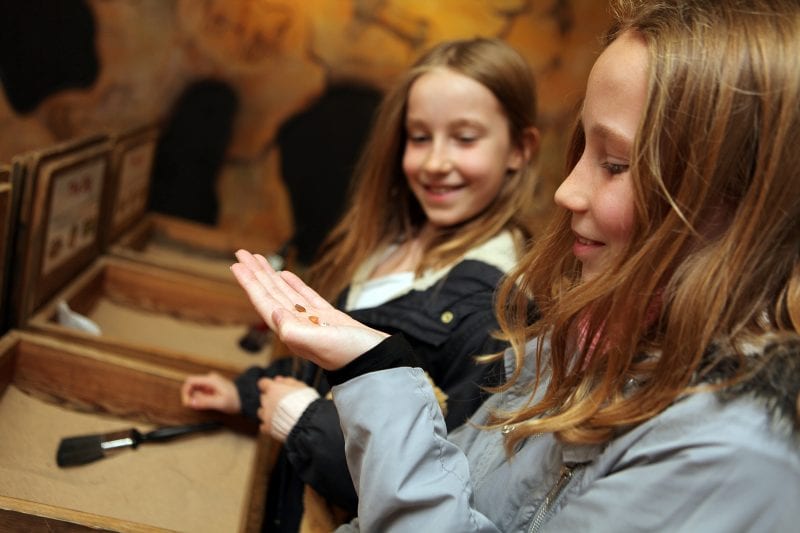 Canonteign Falls is open and running a variety of activities for October Half Term which are all outside and based around the fabulous walks and waterfall.  Take part in the spooky bat trail, a fancy-dress competition, and a night walk to Clampitt Falls and the Lily Lake which will be all lit up with lights. And why not follow this by a visit to their shop and café for a bite to eat?
Remember, remember, it's soon the 5th November! There's not just one but three Covid-safe socially distanced bonfire and fireworks fiesta nights at Big Sheep in North Devon. They take place on 5th, 6th 7th November from 5-8pm.  To avoid disappointment, make sure you book your tickets as soon as possible.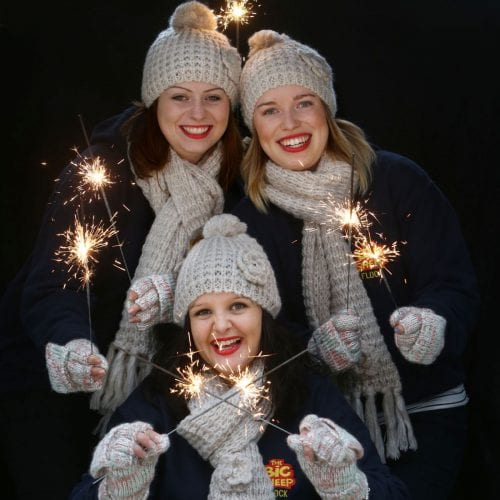 To find out where and when all the Hallowe'en and Half Term happenings are taking place, and to book your tickets, please go to our events page. 
For other non-Hallowe'en themed Half Term days out, check out the who's open page and see what other attractions you can visit over half term.  https://www.devonstopattractions.co.uk/whos-open/.