Devon's Top Attractions Announce Re-opening Dates
Finally there is a light at the end of the tunnel for Devon's leading visitor attractions as they announce their re-opening dates and plans.
This is welcome news for everyone in the Devon tourism sector as we starts to come out of the third National lockdown in the last 12 months and our nation makes its way forward towards life on a more normal footing.
Who's Opening and when?
There are now a good number of Devon's Top Attractions who are already open for business and are looking forward to welcoming you through their doors. On 17th May or just after we will then see the other attractions and indoor attractions who were earlier unable to re- open their doors finally re-open.
Re-opened on 12th April
A good number of Devon's Top Attractions with outdoor facilities partially re-opened their doors on 12th April and some have outdoor catering, take-away food and drink facilities available. These attractions include some of the animal and farm parks, plus zoo attractions, as well as a number of theme parks with outdoor facilities. Several heritage and transport attractions have now also re-opened but, in some cases, this might be for the outside site only. Some of the attractions that also offer self-catering accommodation re-opened from 12th April.
Re-opening 17th May
The rest of Devon's Top Attractions will then re-open their doors from 17th May hopefully when the indoor attractions can legally do so. There may still be some restrictions, limited capacity and changed opening times and facilities, but the attractions hope to fully open by May Half-Term week with expected further lifting of Government restrictions by the Summer. The wearing of masks is expected to continue in line with Government guidance.
Your Safety is our Concern – Covid Safe Attractions
Our member attractions have gone to great lengths to make sure that they keep both their visitors and staff safe. Attractions displaying the Covid Safety accreditation marks can demonstrate that they are following Government and Public Health guidelines and have the required safely measures in place.
Advance, on-line booking is highly recommended for many attractions and, in some cases, it's essential.  Attractions may well have changed their previous opening times and procedures, so visitors are urged to check on-line before venturing out for certainty and to avoid possible disappointment.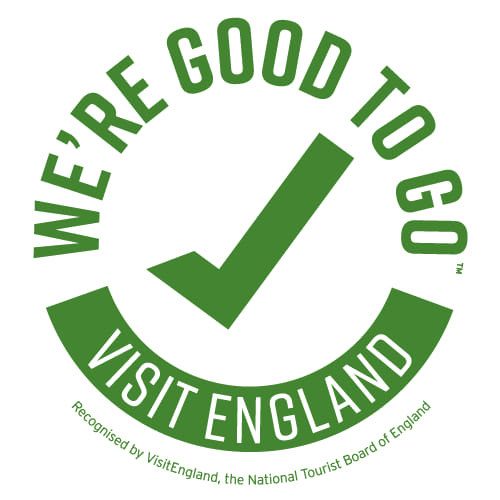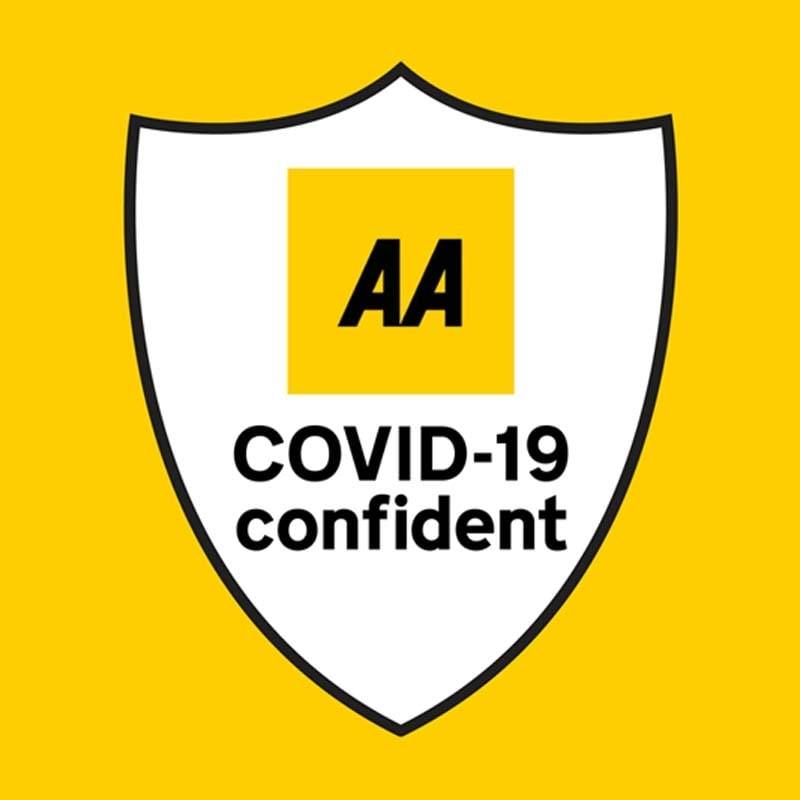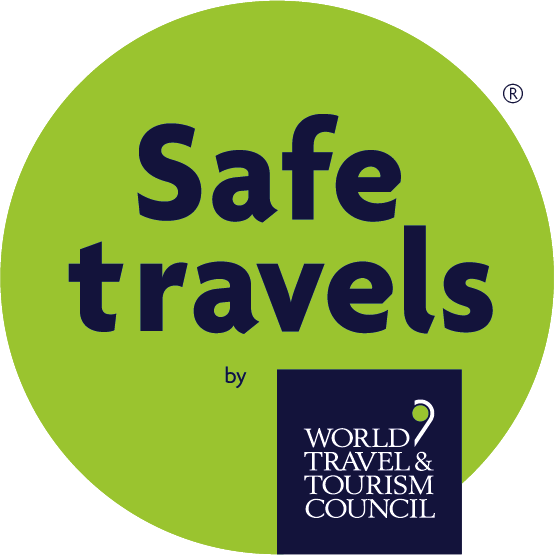 Full List of 'Devon's Top Attractions' and their planned re-opening dates
Babbacombe Model Village – Re-opened 12th April, outdoor.
Becky Falls  –  Re-opened 17th April outdoors.
Bicton Park   – Re-open. Awaiting Government guidelines for indoor areas to open fully from 17th May.
Blackpool Sands – Re-opened from 12th April, Venus Take-Away available.
Canonteign Falls  – Re-opening 31st March – For walks, Easter trails and takeaway refreshments . Restricted entry to locals only. Re-opened 12th April to all, outdoors.
Clovelly – Village, gardens and pub at the Red Lion (takeaways only) re-opened 12th April. The Red Lion Hotel opens its doors for overnight stays on May 17th.
Crealy Theme Park & Resort  – Outdoors re-opened 12th April, then partially open for weekends. Fully re-open from 22nd May.
Dartington Crystal – Factory shop re-opened on 12th April – fully re-open 17th May
Diggerland – Re-opened 12th April
Exmoor Zoo – Re-opened 12th April – outdoor
Lundy Island – Self Catering accommodation re-opened from 12th April – Week by week review for trips – Camp site from 17th May – full capacity from June
Pennywell Farm – Re-opened 12th April – outdoor
Powderham Castle –   Re-opening of grounds and Secret Garden on 2nd April for the Easter Holidays, and on weekends throughout April and May. Closed again for a time and reopening of the Castle/Grounds on 25th July.
Quince Honey Farm – Shop & gardens open from 15th April, Re-open fully from 17th May.
RHS Rosemoor – Currently open to locals only – re-opened up wider 29th March for an Easter trail. Restricted capacities and online booking. Accommodation re-opened 12th April.
Seaton Tramway – Re-opened 12th April with limitations
South Devon Railway – Re-opening of site 12th April and trains running from 17th May
Watermouth Castle  – Accommodation open from 12th April and Theme Park opens 18th May
Wildwood Escot – Re-opened 12th April – outdoor
Woodlands Family Theme Park – Reopened 12th April outdoor only. Looking towards fully open for May Half Term from 29th May.
River Dart Country Park – Park re-opens 1st May for day visitors and campsite opens 17th May.
Buckfast Abbey – The grounds, shop, car park and toilets are now re-open from 10am – 4pm. The Grange is re-open for takeaway items only. The Abbey Church remains CLOSED to visitors.
Stuart Line Cruises – Re-opened 1st May limited timetable. Full schedule from 17th May
Re-opening 17th May onwards
Bygones – Re-opening 17th May with secure restrictions in place
Coldharbour Mill –  Re-opening 31st May 2021 website
Devon Railway Centre – Re-opening 22nd May, subject to change
Exeter Cathedral – Re-opening on 17th May but subject to change
Kents Cavern – Re-opening 17th May – Advance online booking only 16 people per tour. Hopefully this will be relaxed from 21st June, await Government guidelines.
Morwellham Quay – Re-opening 17th May
Pecorama  – Re-opening 18th May, Tuesday –Saturday 10am until 4pm. (Except Bank Holiday weekends) Pre-booking strongly advised as entry numbers will be limited
Royal Albert Memorial Museum (RAMM) – Confirmed re-opening 18th May (dependent on Government & local restrictions)
The Big Sheep – Re-opening 17th May Subject to guidelines
The Donkey Sanctuary – Planning to re-open 17th May, subject to change.
The Milky Way Adventure Park – Re-opening 22nd May – subject to guidelines
World of Country Life – Re-opening on 17th May
Visit Plymouth – Events will be after 21st June – still to be confirmed
Seaton Jurassic – Will remain closed
Covid-19 Advice
All attractions are being vigilant and following Government, NHS England and Public Health England advice.
To help prevent further spread of the Coronavirus (COVID-19) we ask all visitors to follow these guidelines:
Wear face coverings inside and where required.
Keep a 2 metre distance where you can.
Do not attend with more than 2 people from different bubbles to an outdoor space.
Wash your hands thoroughly with soap and water and use hand sanitiser.
Avoid contact with people who are unwell.
Avoid touching your eyes, nose or mouth if your hands are not clean.
If you feel unwell during your visit to an attraction, please contact a member of staff immediately, while maintaining a safe distance of two metres where possible.
If you are feeling unwell, DO NOT venture out and visit any of our attractions and we recommend you contact the NHS 111 service for further information.
Please refer to our Covid update page for more information