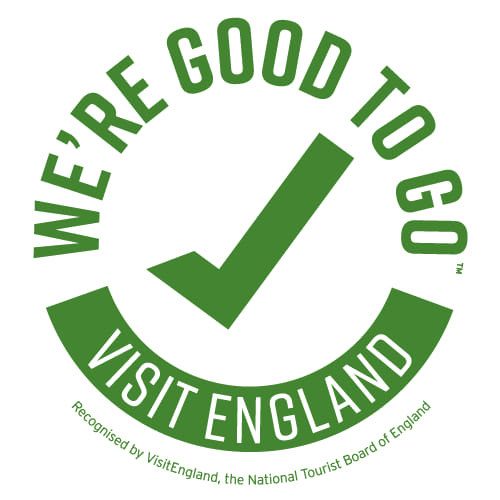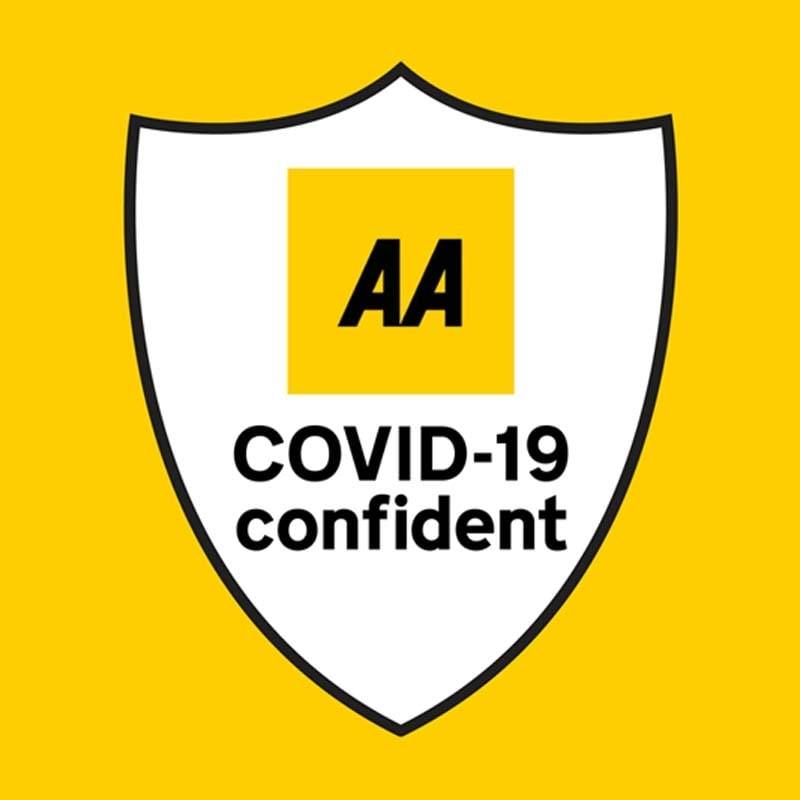 Your safety is our concern
All of our attractions continue to follow Government guidelines and will all have the strict safety measures in place and will all be using the essential PPE equipment. Attractions are being accredited with the Visit England 'We're Good to Go' and the 'Covid Confident' quality marks so look out for the above safety marks.
The attractions may have new protocols and procedures in place and it is important that before visiting any of the attractions that you are fully aware of the new operating and booking procedures and know of any changed opening times.  Please check at the attractions own websites below before making your visit.
New procedures may include:
Limiting visitor numbers – Due to social distancing, some attractions will have to limit the amount of visitors. Please pre-book your visit to reserve your place.
Opening Times – There may be changed opening times and timed sessions, some attraction may be open later into the evening.
Members/Season ticket holders – There may be temporary changes, please check before visiting.
Pre-booking and Contactless payments – pre-booking is advisable and some attractions may not be accepting cash.
Inside spaces – Due to Government guidelines and social distancing some inside spaces will remain closed.
Stay 2m apart –  Please keep your distance from other visitors.
Follow the signs – Please follow the signs at the attraction, there might be a one way system in place.
Hand Sanitising – Please regularly make use of the hand sanitising stations and hand washing facilities at the attractions.
Temperature's Taken – Please be aware that at some attractions your temperature will be taken before entry is allowed.
Please don't touch – Attractions will be cleaning much more regularly but please try to avoid touching any surfaces.
Please do not visit – If you have any symptoms, you are in a high risk category, self-isolating or you or anyone you've been in contact with has symptoms of Coronavirus. Please do not visit any of our attractions.
Staying safe is everyone's responsibility  – Please help by following Government guidelines.
Attractions now open are as follows, please refer to websites and book online before venturing out.
Babbacombe Model Village  -Pre-book an arrival slot online and pay at the gate.
Buckfast Abbey – The Abbey Church, restaurant and shop are now open to the public 12 – 3.30pm on Sundays and 10.30am – 3.30pm Monday to Saturday. Mass at 9am and 10.30am can be booked via the link below. The car park and grounds are closed after 3.30pm
Castle Drogo NT– The garden and toilets are open, the house to reopen soon.
Kents Cavern  –  pre-booking only.
Killerton House NT – The car park, garden, parkland, chapel, shop and food and drink are all open. Pre-booked visits only, the house to re-open soon.
Quince Honey Farm – The Shop and Restaurant is now reopen, awaiting confirmation on the rest of the attraction.
Reopening dates not confirmed
The Donkey Sanctuary – No reopening date confirmed.
Morwellham Quay  –  Open for camping but no confirmed date for the attraction re-opening.
Pecorama –  Sadly the attraction won't be opening this season
Watermouth Castle –  Sadly the Castle and Theme Park won't be opening this season.
Read more here from our Chairman – Devon's Top Attractions Gives Cautious Welcome to Government Lifting On Lockdown Restrictions