COVID UPDATE 05.01.21
Devon's Top Attractions are following the new Government guidelines for National Lockdown 3.
Keep checking for any updates
COVID UPDATE 30.12.20
CLOSURES – DUE TO NEW RESTRICTIONS
Unfortunately Devon moves into tier 3 tonight following the announcement made by the Government today. Most of our attractions that were open will be closing their doors until further notice.
This is another devastating blow for Devon's Top Attractions at the end of an already difficult year for us all.
We would like to thank everyone for their incredible support throughout 2020 and would like to wish you all a very happy and healthy New Year.
We look forward to welcoming you through our doors in 2021.
Best wishes from all of Devon's Top Attractions.
…………………………………….
Important Covid Update 3rd December 2020
Following lockdown 2 and Devon going into 'Tier 2'. Devon's Top Attractions continue to follow Government guidelines.
Some of Devon's Top Attractions have re-opened their doors and are offering a selection of low key Christmas themed days out and experiences.
Please find out who is open with the run up for Christmas here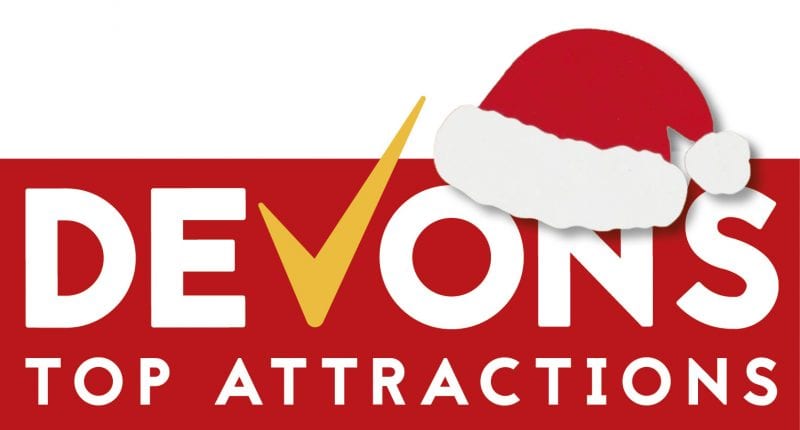 ***********************************************************
Important Covid Update  05.11.20
Following the Government announcement for the 2nd National 'lockdown' we are sorry to say but the attractions have now had to close.
As Devon's Top Attractions temporarily close their doors we wanted to take the opportunity to say a big thank you to all our visitors that have supported us through the pandemic.
We hope we can welcome you all back in December when restrictions may be lifted.
Bicton Park Botanical Gardens – The gardens and takeaway remain open see details here.
Blackpool Sands  – The beach and Venue Takeaway remain open, see details here.
Please visit this page again for an update on the situation.
Thank you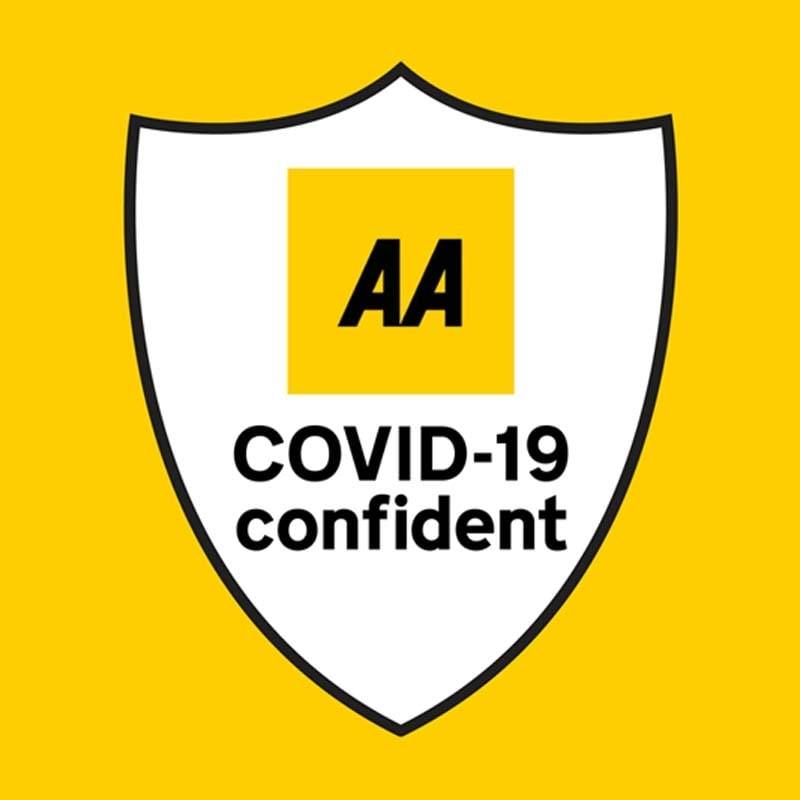 Press Release 29.06.20 – Attractions re-opening dates regularly updated.
More of Devon's leading visitor attractions announce their re-opening dates
As if in a complete reversal of the situation in March this year when Devon's Top Attractions went into sudden lockdown and all of the attractions closed their doors one by one, we now see them emerging out of lockdown and starting to announce their opening dates and re-opening plans.
Much like the proverbial 'Phoenix rising from the ashes' we see Devon's Top Attractions strength and resilience, and see how they are remodelling and adapting their visitor experiences and businesses to a whole new 'normal' day out!
Devon's Top Attractions are pleased to announce that 'We're Good to Go'.
Many of Devon's attractions are solidly supporting Visit England's new 'We're Good to Go' industry standard which was only launched last week, and many of Devon's Top Attractions are already proud holders of the UK-wide industry standard and consumer mark.
Many are also getting accredited for the AA's new 'COVID Confident' scheme which also launched recently. Both quality mark schemes give great confidence to visitors and locals alike to demonstrate how the health, safety and hygiene of visitors is at the forefront of attractions and is being incorporated into the visitor experience.
Devon's Top Attractions Chairman Dick Wood said: "The safety of our visitors and staff remains our major concern. All member attractions are following Government guidelines and have been working incredibly hard behind the scenes to make the re-openings as easy as possible.
"There will be new safety procedures and measures in place, which may make the visitor experience slightly different to what it was previously, but it will still be good quality.
"Member attractions are endeavouring to get accreditation for both of the UK's Covid visitor standards schemes which will undoubtedly give further confidence to people.                       
"It's important visitors become fully aware of any new operating procedures and of the new safety measures in place before visiting any of Devon's Top Attractions members.
"That can be achieved easily by checking on the attractions' own websites before visiting as pre-booking is now nearly always essential."
There may be changes in the following areas:
Your safety is our concern
All of our attractions continue to follow Government guidelines and will all have the strict safety measures in place and will all be using the essential PPE equipment. Attractions are being accredited with the Visit England 'We're Good to Go' and the 'Covid Confident' quality marks so look out for the above safety marks.
The attractions may have new protocols and procedures in place and it is important that before visiting any of the attractions that you are fully aware of the new operating and booking procedures and know of any changed opening times.  Please check at the attractions own websites below before making your visit.
New procedures may include:
Limiting visitor numbers – Due to social distancing, some attractions will have to limit the amount of visitors. Please pre-book your visit to reserve your place.
Opening Times – There may be changed opening times and timed sessions, some attraction may be open later into the evening.
Members/Season ticket holders – There may be temporary changes, please check before visiting.
Pre-booking and Contactless payments – pre-booking is advisable and some attractions may not be accepting cash.
Inside spaces – Due to Government guidelines and social distancing some inside spaces will remain closed.
Face coverings –  From 24th Sept. – You must now wear a face covering in the following indoor settings (from 5 November, see the guidance on national restrictions    And includes the following indoor settings at  visitor attractions and entertainment venues (museums, galleries, cinemas, theatres, concert halls, cultural and heritage sites, aquariums, indoor zoos and visitor farms, adventure activity centres, indoor sports stadiums, funfairs, theme parks, and  indoor play areas including soft-play areas). Customers in hospitality venues must wear face coverings, except when seated at a table to eat or drink. Staff in hospitality and retail will now also be required to wear face coverings
Stay 2m apart –  Please keep your distance from other visitors.
Follow the signs – Please follow the signs at the attraction, there might be a one way system in place.
Hand Sanitising – Please regularly make use of the hand sanitising stations and hand washing facilities at the attractions.
Temperature's Taken – Please be aware that at some attractions your temperature will be taken before entry is allowed.
Please don't touch – Attractions will be cleaning much more regularly but please try to avoid touching any surfaces.
Please do not visit – If you have any symptoms, you are in a high risk category, self-isolating or you or anyone you've been in contact with has symptoms of Coronavirus. Please do not visit any of our attractions.
Staying safe is everyone's responsibility  – Please help by following Government guidelines.
Attractions now open are as follows, please refer to websites and book online before venturing out.
Babbacombe Model Village  -Pre-book an arrival slot online and pay at the gate.
Buckfast Abbey – The Abbey Church, restaurant and shop are now open to the public 12 – 3.30pm on Sundays and 10.30am – 3.30pm Monday to Saturday. Mass at 9am and 10.30am can be booked via the link below. The car park and grounds are closed after 3.30pm
Castle Drogo NT– The garden and toilets are open, the Castle remains closed until further notice.
Kents Cavern  –  pre-booking only.
Killerton House NT – The House , car park, garden, parkland, chapel, shop and food and drink are all open. Pre-booked visits only,
Quince Honey Farm – The restaurant, shop and gardens are currently open daily and the Play Hive is now open.
South Devon Railway – Planning on re-opening on 20th March 2021.
The Donkey Sanctuary –  Has now reopened
Reopening dates not confirmed
Morwellham Quay  –  Open for camping but no confirmed date for the attraction re-opening.
Pecorama –  Sadly the attraction won't be opening this season
Watermouth Castle –  Sadly the Castle and Theme Park won't be opening this season.
Press release 23.06.20
Devon's Top Attractions Gives Cautious Welcome to Government Lifting On Lockdown Restrictions
The Chairman of the Devon Association of Tourist Attractions (DATA) Dick Wood gave a "cautious welcome" to the announcement of the easing of Covid 19 regulations, in particular the reduction in social distancing to one metre which will see many Devon tourism businesses re-open from 4 July.
DATA, which trades as 'Devon's Top Attractions', has 35 member attractions around Devon which are all quality assured and inspected regularly to maintain high standards and ensure good quality visitor experiences. It is estimated that some five million people visit DATA member attractions each year, all of which helps make Devon the most visited county in Britain.
Since mid-March, all of Devon's Top Attractions have been closed leaving them without any income and facing growing uncertainty and fears of job losses and even business failures as has happened in recent weeks sadly.
As things stand today, half of DATA's members are still waiting to see the detail of the lockdown restrictions being amended, whilst others are partly open or opening in early July.
A list of the re-opening plans as known on 23/6/20 of Devon's Top Attraction members is found here 
Devon's Top Attractions Chairman Dick Wood, who also represents the South Devon Railway at Buckfastleigh, comments: "We have all been hanging around waiting for weeks now for some good news from the Government as to when we might be able to re-open and today's news will be very welcome by many of our members who have had a torrid time with many wondering if they might even have a future.
 "But, like so many Government announcements, the devil will be in the detail for us and so we will all be studying the revised guidance and regulations very carefully now to check how these affect our businesses, and what we can do.
 "There are three key 'C' words for us that we all desperately need at present. We need CERTAINTY, with continuity and consistency in Government policy and financial help as key parts of that going forward; we need CONFIDENCE by people to want to visit and to show common-sense at all times, and we need CAUTION by visitors and staff in properly following the revised social distancing rules, but also being ready in case CV19 spikes again and we then get another lockdown."
Whilst a number of attractions are hoping to re-open soon, others have come to the reluctant conclusion that it simply is too difficult and risky financially to undertake normal operations until a much later date given all of the restrictions involved, and whether running a very limited operation could actually make any money, or be operated safely.
The principal concerns and restrictions are: social distancing; costly additional PPE and cleaning requirements; concerns over the enforced reduced capacity of attractions; question marks over the ability to make any money doing so; the potential health and safety risks to both staff and visitors; the ability to staff the attraction properly; and low consumer confidence in the market about whether visitors will want to return to Devon anyway, especially given that travel by national rail and coaches is still severely restricted too at present.
The point does need to be made clear that NOT all attractions are in the same boat at all in terms of possibly being able to re-open, but all of them have been dependent on receiving further, updated Government advice and guidance ASAP on a number of issues that have prevented them opening.
The decision about an attraction possibly re-opening is, therefore, down to individual circumstances and based upon a number of big issues to consider, such as the care, welfare and feed for animals for some attractions.
Every attraction's decision is their own to make since it's going to be determined by many factors and not just one, and there is not one single common solution to the problem of course. Here are just some of the key issues being faced and addressed:
* the individual circumstances in terms of proximity to your market and target customers, type and nature of your business; and the likelihood of visitors returning given expected low consumer confidence other than at open air attractions;
* the ease or difficulty of actually opening, either partly or in full, including getting everything checked over, and ready and safe to use after a six month break, and all necessary staffing in place, and having infrastructure works teams back at work;
* how much money is in the bank or held in reserves, or available via commercial or Government borrowing (if it's felt appropriate to even borrow money bearing in mind loans have to be repaid) and maintaining confidence by the banks in the attraction by avoiding financial risks;
* what further cash might be raised by boosting any donations appeals (that's not possible for all attractions of course), and how high the monthly 'burn' rate of cash and fixed costs incurred is irrespective of whether the attraction is running or not. Some will have monthly 'burn' figures of £50,000-60,000, others much higher or lower, but it is assisted currently by Furlough payments to staff, although those rules change soon with any deferred bills paid;
* satisfying ALL of the regulatory requirements, especially for rides etc, which they are usually set out in detailed guidance papers in industry sectors requiring a raft of Risk Assessments for virtually every activity, including grass cutting, garden maintenance and weed killing etc;
* availability of staff and volunteers to man the attractions safely, including safety critical staff's competence in both theory & practical work, and whether those using ageing volunteers (who invariably make up a large part of the workforce but are in 'at risk' categories), will want or feel able to return to their former duties;
* the attraction's ability to crank up the marketing and PR function to draw visitors back in quickly as staff are furloughed;
* variable and flexible business plans and funding models with costed options to deal with different scenarios as they develop post lockdown;
* a proper competition & competitor analysis of the current marketplace, including market segments and known key sectors, such as groups and Christmas trade;
* how easily the attractions might be shut down again quickly if there is a further CV19 spike and a second lockdown, or if the operation delivered proves to be uneconomic.
There will be other factors at play too, but the above list should help show what has to be considered by all of Devon's Top Attractions members who all provide non-essential leisure in either indoor and outdoor locations.
Some attractions have already run limited trial operations for 'members only' to try out their readiness to re-open which have tested their safety systems and staff competences. Others are just starting to gear up to possible re-opening in July after the Government delayed making the announcement today more than once, and it will take many attractions up to three weeks to get everything back in place to re-open safely
Devon's Top Attractions Chairman Dick Wood added:
"Every DATA member desperately wants to get their attraction open and running again as soon as possible and that's the clear aim. But not if that means putting additional further risk on your business in terms of health & safety issues and further pressurising your already strained finances.
 "Re-opening with all of the restrictions in place will still be a brave decision for many of us to make, but it could be foolhardy too given all of the issues we face. It is perhaps down to not letting one's heart rule your head! We have to be cautious.
 "Some attractions will decide that they are unable to re-open for normal daily operations this year unless circumstances change significantly and quickly, and focus instead on 2021. But most will be looking into trying a limited if not full operation this Summer and also for Christmas if possible.
 "We all want to protect our valued and dedicated staff as best we can, some of whom are sadly at risk of redundancy, but know we are potentially facing three Winters in a row in terms of a massive loss of income. It's been a very tough and unforgettable year for the country.
 "In the case of the South Devon Railway, whom I represent as an attraction, we still desperately need more people to help us raise the target figure of £500,000 in our SOS funding appeal.
 "We are so grateful to everyone who has donated to us already and helped us reach well over a third of that figure with £210,000 raised so far.
 If the railway is not able to re-open, we'll need to try and raise around £32,000 a month for the next nine months from now until March next year. A tall order, but we have a plan!"
23.03.20 Announcement
Due to the current COVID-19 situation and following Government advice, all of Devon's Top Attractions have now closed their doors for the foreseeable future.
PLEASE NOTE – All Easter events and other ongoing events have been temporarily postponed or cancelled.
We apologise for any inconvenience but we are adhering strictly to Government guidelines and all restrictions.
We look forward to a time when the attractions can re-open their doors and welcome visitors back and can start operating again.
Please see below our ongoing press release information.
Best wishes
Dick Wood – Chairman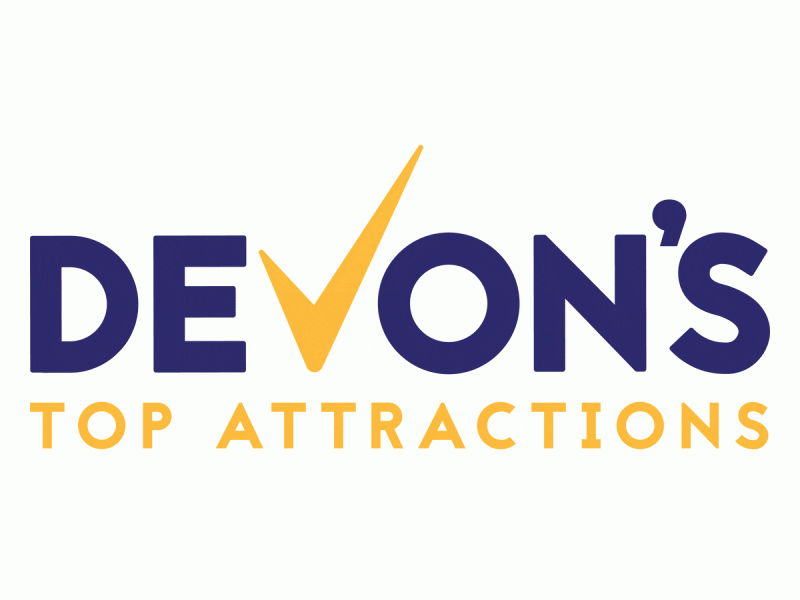 PRESS RELEASE  –  DATE 23.03.20
FOR IMMEDIATE RELEASE
Last few of Devon's Top Attractions who remained open now told to close after latest Government intervention to control Covid 19 virus outbreak
With growing worries over the spread of Coronavirus across the county, the last few members of 'Devon's Top Attractions' (the Devon Association of Tourist Attractions – DATA) who remained open have effectively been told to close for business from tonight (Monday 23 March) by the Prime Minister.
The members concerned were all employing special measures to welcome visitors safely, most of whom simply wanted to get outside into the great outdoors and enjoy themselves in some rare sunshine this week whilst also obeying the Government latest 'two-metre proximity rule' to other people.
Those few still open for business were largely open-air attractions and had made special arrangements for visitors by restricting access to closed-in areas as listed in Government guidance, such as pubs and cafes etc, and they were employing detailed risk assessments, plus special hygiene and enhanced cleaning measures and washing stations around their sites to help tackle the risk of possible infection.
All of these members were still not considered to be subject to the Government's current guidance on social distancing until tonight's announcement limiting movement and gatherings to only essential travel.
Devon's Top Attractions Chairman Dick Wood said: "We have all been expecting this announcement from the Government in the light of recent events and it should create absolute certainty for both the public and our members for the time being at least about what everyone can do now.
"With schools now closed until further notice, many parents, grandparents and carers might have been looking for safe places to take children and get them out of the house rather than looking at TVs and computers, so the attractions felt they were well placed to provide that 'safety-valve' during the Covid 19 crisis.
"But DATA members are naturally all keen to look to the future for the good of Devon's economy and we are not easily beaten. We are all trying to remain positive about what will happen to our businesses and helping loyal staff and armies of volunteers who underpin it all. Members have received several detailed advice briefing papers from DATA's Exec team in the last week on the help and guidance available to them, and many will be relieved by tonight's news, but the devil is always in the detail of course!
"Things changed so very quickly for everyone and on what now seems to have been a daily basis. So, with all DATA members now effectively being told to close, and who welcome some five million visitors annually, there will probably be an adverse effect in time for many local people despite the financial help on offer from the Government.
"Devon's Top Attractions plans to keep its members and the local media regularly updated so that we have a complete picture for everyone's benefit, but the information should also be readily available from individual member websites too of course."
…………………………………………………………………………………………
PRESS RELEASE  –  DATE 19.03.20
FOR IMMEDIATE RELEASE
Two thirds of Devon's Top Attractions remain open for business despite Covid 19 virus outbreak
Despite ongoing Coronavirus concerns, two thirds of the 35 members of 'Devon's Top Attractions' (the Devon Association of Tourist Attractions) are still open for business this coming weekend, or plan to open by the end of the month and the start of the main season, by employing special measures to welcome visitors safely, most of whom will want to get outside into the great outdoors and enjoy themselves.
All those 23 attractions which are open for business have made special arrangements for visitors by restricting access to some closed-in areas, such as buildings and cafes etc, and are employing detailed risk assessments, plus special hygiene and enhanced cleaning measures and washing stations around their sites to help tackle the risk of possible infection.
Many of these attractions have bigger, open sites and so are not considered to be subject to some of the Government's current guidance on social distancing. With schools closing tomorrow until further notice, many parents, grandparents and carers will probably be looking for safe places to take children and get them out of the house rather than looking at TVs and computers, and many of Devon's Top Attractions feel they are well placed to provide that 'safety-valve' during the Covid 19 crisis.
Please find attached a 'round-robin' spreadsheet which shows which DATA members are open and closed, plus some information about restrictions and their current thinking in dealing with this crisis. This list has already been shared with all our members which we hope will help them all going forward, along with us issuing two detailed advice briefing papers on the help and guidance available to our members.
We realise that things may change for our members quickly on a daily basis, but it's a snap-shot picture and list of what all DATA member's situations are at this time. It shows that more member attractions will be open than closed currently with twelve (12) members either closed, part-closed or with restricted opening days, representing one third of the total membership of 35.
DATA plans to keep this spread-sheet regularly updated so that we have a complete picture for everyone's benefit, but the information should also be readily available from individual member websites too of course.
Easter is traditionally one of the strongest times for Devon tourism and for our members with the real start of the main season, so we are planning to issue another update early next week to all local media listing what Easter events are going on around the county.
ENDS
Notes to News Desk
If you wish to discuss the situation across Devon's top Attractions or make contact with any of our DATA members about this press statement and attachments, please contact DATA Marketing Manager Anne Blackham or DATA Chairman Dick Wood as listed below.
The Devon Association of Tourist Attractions operates as 'Devon's Top Attractions' and represents the majority of major tourist attractions in Devon.  
Members are regularly inspected to make sure they meet the rigorous criteria and quality standards. Ensuring that visitors experience quality in terms of venue, facilities, content, service and value for money. Members continue to work together to raise and maintain the standard of tourist attractions across Devon.
Many members have obtained awards from the Devon Tourism Awards, South West Tourism Awards, Visit England, Green Tourism Business Awards Scheme, Travel Awards, Trip Advisor and many more.
Their website is  www.devonstopattractions.co.uk
Like and follow them on Facebook  @Devon's Top Attractions and Twitter @DevonTopDaysOut
Their Complete Guide to Devon leaflet comes with free road map, beach guide and tide table 1 million distributed each year.
For further information,
please contact: Anne Blackham –Marketing & PR – mobile 07905 291567
Email: [email protected] 
or  Dick Wood – Chairman [email protected] mobile 07711 552947