Top Attractions in North Devon, whether you are near to Ilfracombe, Bideford or Barnstaple, there is a Devon day out near you!
England's Journey of Adventure Coast! North Devon has miles of coastline featuring sandy beaches, spectacular cliffs and has the perfect conditions for getting out on the water; be it a surfboard, paddleboard or kayak in around Croyde, Saunton and Braunton. The coast forms part of the North Devon Area of Outstanding Natural Beauty which are perfect for exploring via the South West Coast Path and the various walking and cycling trails offering fabulous sea views, don't forget your camera to capture the magical moments.
This region of Devon is packed with cultural heritage, literary and artistic links and no two towns or villages are the same, but they are all have one thing in common; astonishing scenery and very friendly local communities. The history and heritage are very broad from museums and galleries to guided tours and stories passed down through the generations. North Devon is home to a number of museums and galleries offering an insight into the regions renown maritime history. However, you wish to explore there is plenty to amaze you and the experiences and activities on offer in this part of the UK are exclusive. From mountain biking, walking or horse riding across Exmoor to swimming off the exceptional coastline.
North Devon is also home to some of the greatest UK's top visitor attractions and activities in the region and offers a fun packed day out for everyone! Children and adults alike will love the variety of attractions on offer in this part of Devon. Whether it be having fun at exciting family attractions, discovering some fascinating local history, explore charming locations or emerging in wildlife havens. There is something to suit all tastes, across the length and breadth of Devon. Should it be you are on holiday or just enjoying days out, there is sure to be a top attraction to keep everyone occupied whatever the weather; rain or shine.
The world-famous fishing village once owned by the Queen of England, identified by its cobbled and traffic-free street, donkeys, sledges and historic harbour. Picture postcard views and a sense of peace and tranquility. Built into a split in a 400 foot high cliff with whitewashed cottages decorated with flowers and tiny working port. Renowned for its donkeys which traditionally carried goods up the hills and sledges to bring things down. There are links with  Charles Kingsley, William Turner, Charles Dickens and the Spanish Armada. With opportunity to eat and stay at the Red Lion.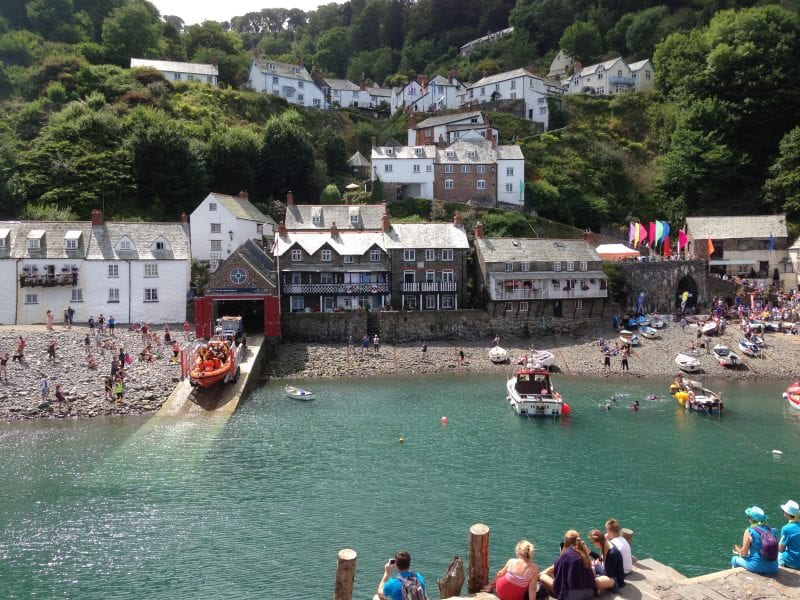 This North Devon space themed theme park is an award winning family day out. Indoor and outdoor activities, the biggest all weather family day out in North Devon. Ride the Cosmic Typhoon rollercoaster or the destroyer dodgems, enjoy the selection of live shows or test your archery skills. They have a private collection exhibition on show of sci-fi memorabilia from television and film. Darth Vader, Daleks and R2D2 this collection is a must see for any fan!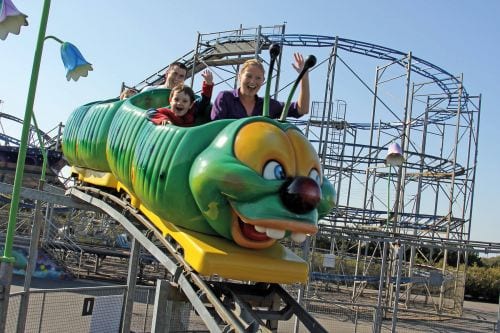 Offers world Famous Fun and has doing this for over 30 years. The Big Sheep near Bideford was once a working farm and in 1988 the Turner family decided to diversify and open its doors to welcome visitors to see the animals, experience feeding times and see the day to day workings of a busy farm. Come rain or shine, action packed selection of rides, shows, animal shows and indoor play to keep everyone in the family entertained. Children can enjoy the magic of a real farm; newborn lambs most of the year and other baby farm animals to feed and cuddle at Pet's Corner. Don't forget the rollercoster with swoops, turns and drops full of family thrills to remember. Also, home to the largest rollercoster in Devon! Not forgetting the latest addition an on-site gin distillery!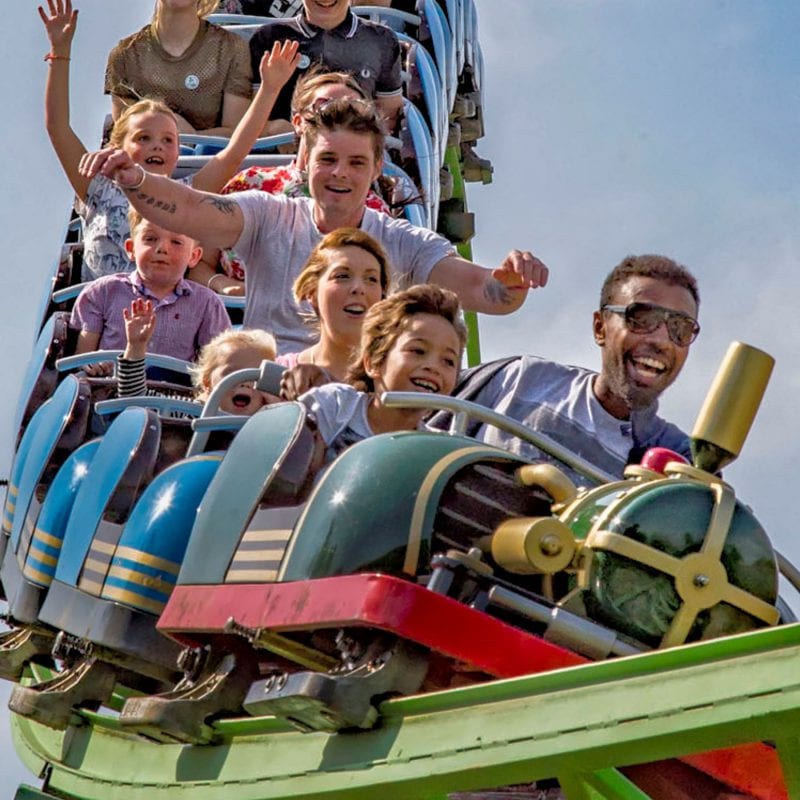 Quince Honey Farm relocated in 2019 and is now a brand new bigger all weather attraction not to be missed! Quince Honey Farm in South Molton is a family run business which was first established in 1949. Now in its third generation and with over 1500 hives, they are always refining new beekeeping techniques and growing in knowledge. Come and visit Devon's working honey farm, set in over 40 acres, with beautifully landscaped Nectar gardens that are planted with millions of bee friendly plants. Offering a whole day out, full of bee related activities for all the family. During your visit you can head to the Honey Factory for a guided tour, enjoy a honey tasting session and roll your own beeswax candle. The Bee Shed hosts the popular Beekeeping Demos. Let the young and the young at heart buzz around The Play Hive Adventure Park; indoor soft play, outdoor play area and lake. Critter encounter shows take place here too where you can hold a creepy crawly if you're brave enough, plus a café serving light bites and refreshments.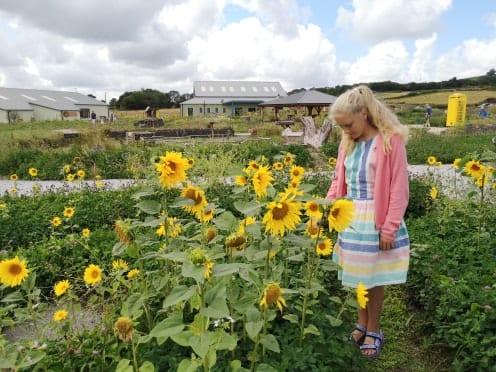 RHS Garden Rosemoor is nestled in a beautiful part of North Devon at Great Torrington, surrounded by over 100 acres of woodland and with the River Torridge running along the western border. The Gardens blend formal and informal planting to magical effect. For anyone interested in gardening and who can appreciate the expertise gardeners they have on their team, this is definitely a must do, Devon day out. Which ever time of year you visit you will be greeted with an abundance of colour and scent inspiring us to embrace all four of our seasons. The gardens are award winning and run by the Royal Horticultural Society and are a must do North Devon activity. The gardens are split into different themed areas and you discover something breathtakingly beautiful around every corner. Smell the roses in the Rose Garden, see the long borders, wander through the Foliage Garden and through to the Cool Garden. Then turn the corner and be hit by vibrant colours in the Hot Garden. Be envious in the Fruit and Vegetable Garden and marvel at the abundance of their crops. Walk further and find the Exotic Garden and Mediterranean Gardens and that's just a few we have listed, the gardens go on and on.  There are children's play areas too and a restaurant stocked with produce out of the kitchen garden, so no need to pack a picnic.
The RHS's main aim is to enrich everyone's life through plants and make the UK a greener and more beautiful place and are committed to inspiring everyone to grow. This is evident as you walk around and immerse yourself into the beauty and tranquil effect a visit will have on you. They offer lots of Devon events throughout the year and many are family events, inspiring and educating  children to get growing and helping to install a life time love of horticulture.  Christmas is a wonderful time to make a visit and enjoy their spectacular Christmas offerings, wander through the gardens at dusk and see the gardens all wonderfully lit up. This is a totally magical experience and will get anyone into the spirit of Christmas.
Paying a visit to RHS Garden Rosemoor will not disappoint any visitor of any age, at any time of year.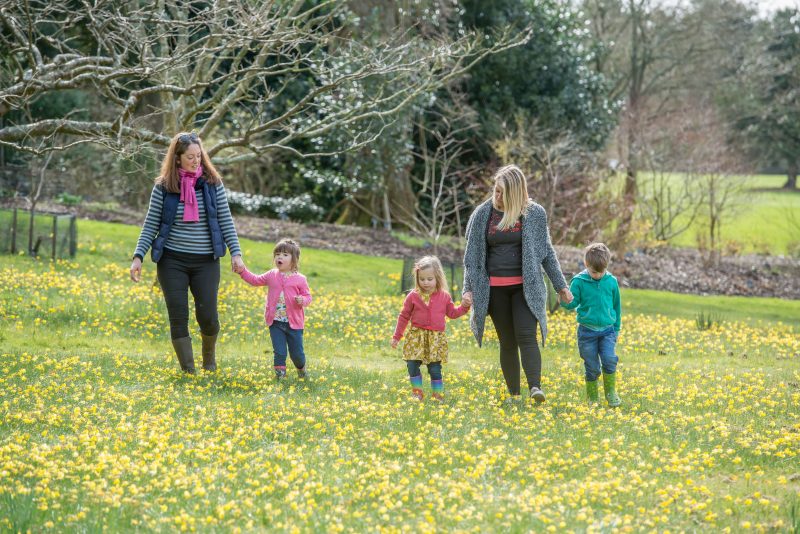 Watermouth Castle and Family Theme Park
Situated near Ilfracombe this Victorian Castle full of eclectic treasures, nostalgic displays and curios, a theme park including rides and play areas and beautifully landscaped gardens. The location overlooks the stunning Watermouth Cove which can be enjoyed from parts of the grounds. Always something to capture the imagination which is a must see for yourself. Labyrinths and see magical fairytales come to life. Watch the patriotic water show extravaganza and enjoy the beautiful performance of lights, music and fountains in the famous underground water show. Merry Go Land, Gnome Land or Adventure Land take your pick. Lastly but not least enjoy the delight of a Watermouth Fayre ice-cream, homemade onsite from a secret family recipe…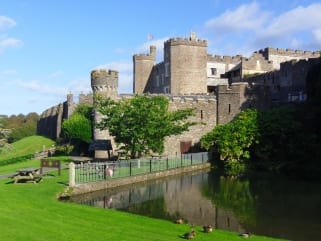 Enjoy a day out in North Devon experiencing wildlife from around the world by visiting Exmoor Zoo! From the creepy crawlies of the Amazon to the wobbly wallaby joeys of Australia there are plenty of hands on activities with our animals for you to take part in.
Home of the Exmoor Beast! Exmoor Zoo has the only pair of black leopards on exhibit in the country. Something different to experience ever half hour with many animals to meet. This Zoo is different to other zoo's; a more personal, friendly and contact orientated which has grown into a North Devon valley. Take your pick of a mixture of talks, handling and feeding sessions provided all year round. You could make a friend with an Alpaca by stroking their soft warm fleece or conquer your fears by handling a spider and snake! Lots to explore and lots to learn.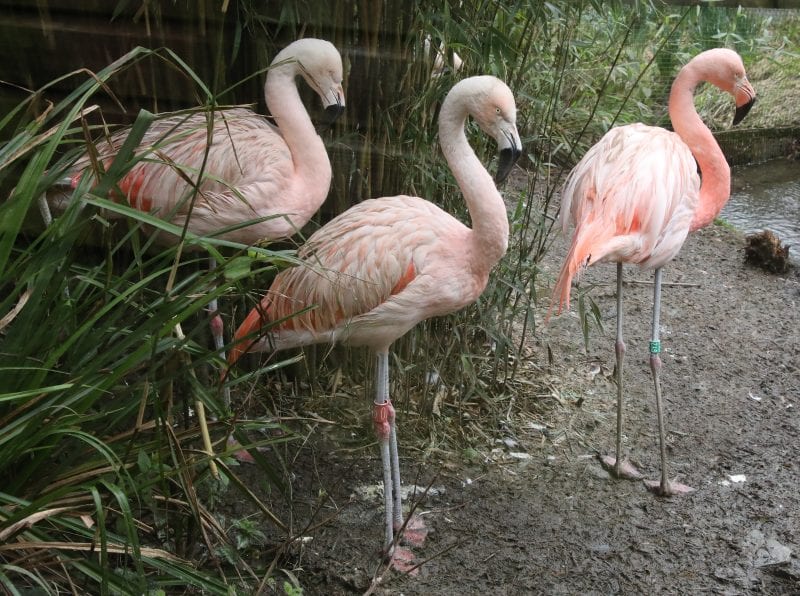 As the only remaining glass factory in the country, Dartington Crystal at Torrington is the true home of British glass making. You will be able to watch skilled glass makers in action, creating beautiful pieces of art from molten crystal. The self-guided factory tour is an insight into each part of the process. Lots to see and do for all ages, with live demonstrations, creative activities and fascinating displays with the opportunity to create your own masterpiece! Enjoy a great shopping experience too. As well as Dartington products there is on offer a host of quality brands for fashion, homewares, accessories and gifts. Don't forget to relax in the licensed café-restaurant with a selection of freshly prepared food and drinks.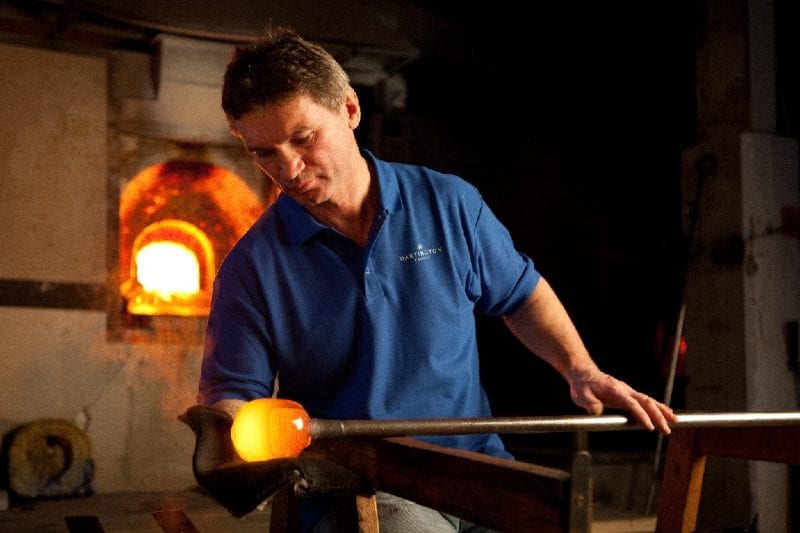 Lack of roads, cars and pollution make it a fantastic place to escape to and enjoy the natural pleasures of being outside. The island's name is derived from one of its once abundant species of bird; the puffin. Lundy Island can be reached by the MS Oldenbury ferry; Lundy's own ferry and supply ship which leaves from both Ilfracombe and Bideford. In fine weather there is plenty of space on deck, if lucky visitors may be treated to the company of a pod of dolphins who follow the ships path. During the winter season you can even travel via helicopter from Hartland Point in seven minutes. Lundy lies off the coast of North Devon, where the Atlantic Ocean meets the Bristol Channel with nothing between it and America, three miles long and half a mile wide. A top full day out for all the family!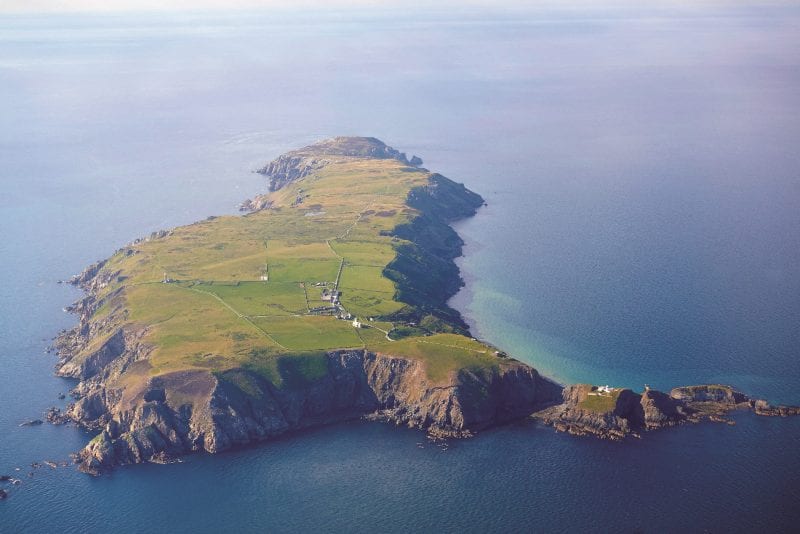 For more information on the the different areas across the county, see our Devon location guide.